JEFFERY DROPS THE HAMMER—#SNRR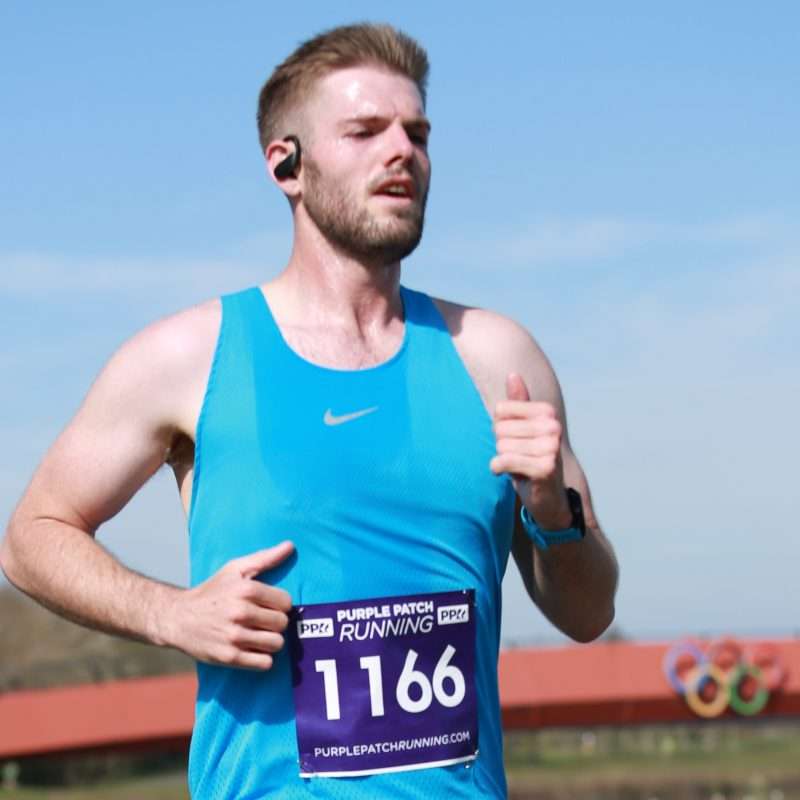 This is a Stable News Race Report.
I ran a half at 95% effort the week before I joined The Stable (just 3.5 months ago), in a time of 1:36.

I've been on the Stazza Super Base since joining, and I've felt the improvements in my fitness. I've seen the improvements recently in the time trials, which left me very confident I was going to get a decent personal best at the Dorney Lake Half Marathon on April 18th.

In the days before the race I contacted Stazza to discuss nutrition pre—but more importantly during—the race. Stazza told me, there was no way I needed to take any gels. This is something I'd never ever done in the past; however, The Coach has my full trust, so for the first time I stood on the start line with nothing but my earphones and phone, so my family could track me.

Dorney Lake Half is four laps; the first slightly longer (6km) and the rest 5km. Despite the pre-race nerves, I felt really, really good; the plan was to go out at 6:35s for the first three miles, then if I felt good push on … that totally went out the window, haha! My first mile was 6:20, followed by a better 6:28.

The first and second laps went by effortlessly. I was then tempted to drop the hammer at the 10K mark; however, I decided not to be greedy and to get another lap in before making that decision. During miles eight-10, I definitely started to feel it; however, I was confident I would still be able to really give the final three miles a good bash.

I started the fourth and final lap, and I started to feel a bit of cramp in my right hamstring. I was so tempted to push on but thought, if it cramps that's my race done. I didn't know whether to drop the pace slightly. I had a little argument with myself and decided to keep the pace and just take it a mile at a time … my pace didn't drop, and as I entered the final half-mile I really felt the cramp coming, but thankfully it held out. I crossed the finish line with an official time of 1:25:30, which is a 7:22min PB!

I was quite emotional at the finish; never in my life did I think I'd ever achieve this. A few years ago, I was satisfied with a 1:45 half … I wouldn't have believed you if you told me that one day I'd break 90 minutes! And now I'm thinking of breaking 1:20 in the next 12 months.

I picked up my medal and went to wait for my girlfriend, who was running the 10K on the pontoon, and couldn't help a cheeky dip in the lake—got told off, but it was well worth it!

Just like to add that I absolutely love this community. Everyone is super friendly, and Stazz is just incredible; what he offers all of us for the price is crazy! I've told him to let me know if he ever does a 10-year membership! But he's saying he's convinced he'll one day get abducted by aliens.

On to the next!
Matthew Jeffery,
Monday the 19th of April, 2021.