JEFFERY JUMPS IN FOR SECONDS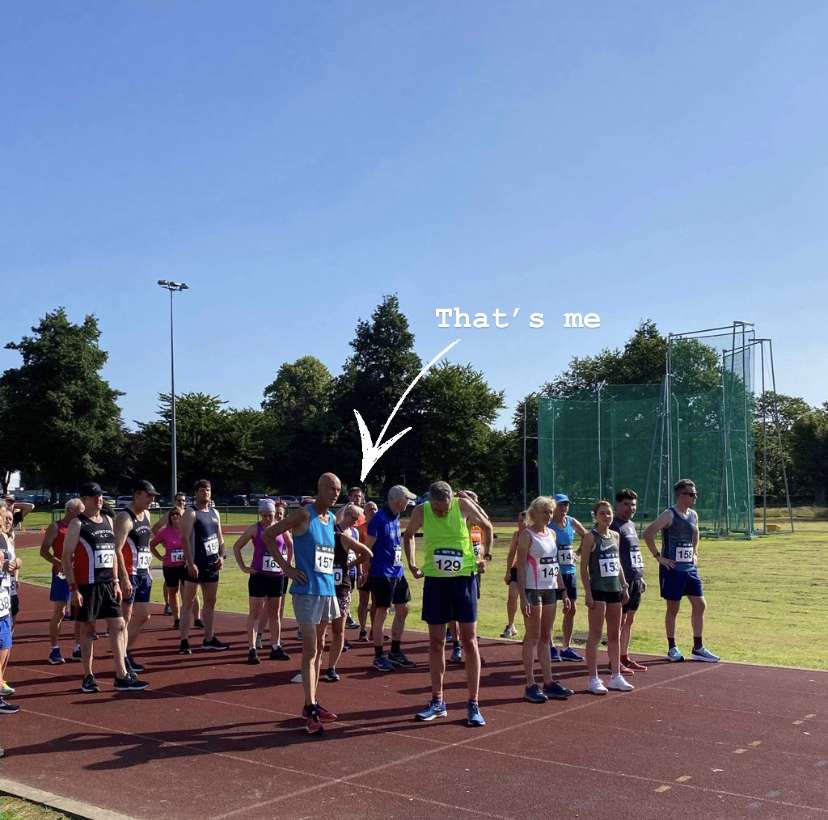 Stablemate Matthew Jeffery jumped into this month's Tavy 5K and surprised himself with an astonishing second place—after leading the race for most of the way! Running in the footsteps of his greatest hero, Tavistock-born Sir Francis Drake, Jeffery crossed the line in 19:31—a 36-second course PB.
The Stable News has previously reported on the Plymouth copper, so we sent Ally Smith to hire himself a Ford Capri and tank it down the M6 to apprehend Jeffrey before he was back on the beat:
"Jeezo, Matthew; it's absolutely boiling down here! Congrats on the second-place finish. Tell me all about it then."
"So I was due to run easy for about an hour. I found out this race was on (after a 16-month absence) only the night before and decided I'd do a warm-up/cool-down and just run the race at easy pace. However, when I arrived there wasn't a massive turnout, and when I looked at the starting line-up I thought, 'Tell you what, boyo, you could place well here.' So, fuelled by the stress and anxiety of some recent news on my health (and a millionaire's flapjack), I decided to give it a good bloody go!
We set off, and after 400 meters, I found myself in the lead for the first time ever! It was proper exciting. The course is fairly flat for most people, but personally, I'd say with 41 feet of elevation it was very hilly! It's also a bit twisty in the middle.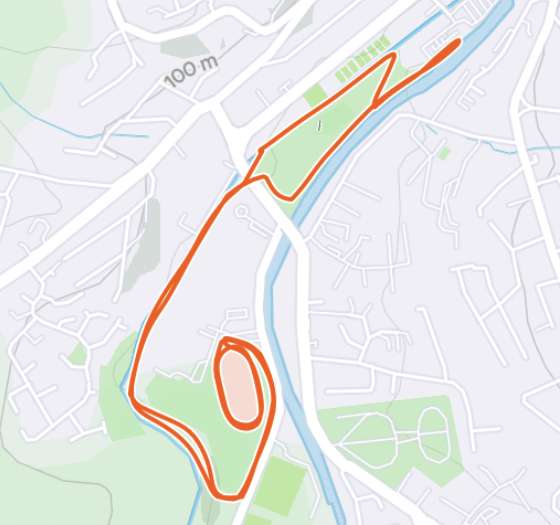 I weaved and winded around the path but couldn't shake off second and third place At about halfway, there was a hairpin … I reckon I had a five-second lead and was absolutely battered! So I thought I'd play some mind games by shouting, 'This is easy work, isn't it?' 🤣
My efforts didn't pay off: firstly, because I found out they didn't have a clue what I'd said; and secondly, because after 4K I got overtaken. The new leader was pulling away, but then we entered the track for the last 600m of the race. With 400m to go, I checked my shoulder and saw that I was about 100m in front of third and 100m behind first. I absolutely belted the last 400, and I was closing—but it wasn't quite enough. I reckon if I'd kicked with 600 to go, I may have caught first. But, hey! Next time …
It was an absolutely amazing experience to lead a race for so long, and even though I dropped off, and it was well over a minute slower than my official PB, I'm so happy with the result. It's a race I'll always remember fondly over any others that I've raced."
"Wow! Sounds like you had a great time out there. Signing up the night before and almost winning is some going … as you said, next time it'll be first."
Coach Stazza, busy sucking his blended pastries through a straw, called in to the office as soon as he heard about the result: "Blimey! What a race, Matthew! Digging deep to hold off third and almost get the win is tremendous."
Jeffery's not got long to wait until his next race. He is back in action this weekend at the ASICS London 10K.