JENS DANCES WITH THE MIDNIGHT BEAST OF KERRY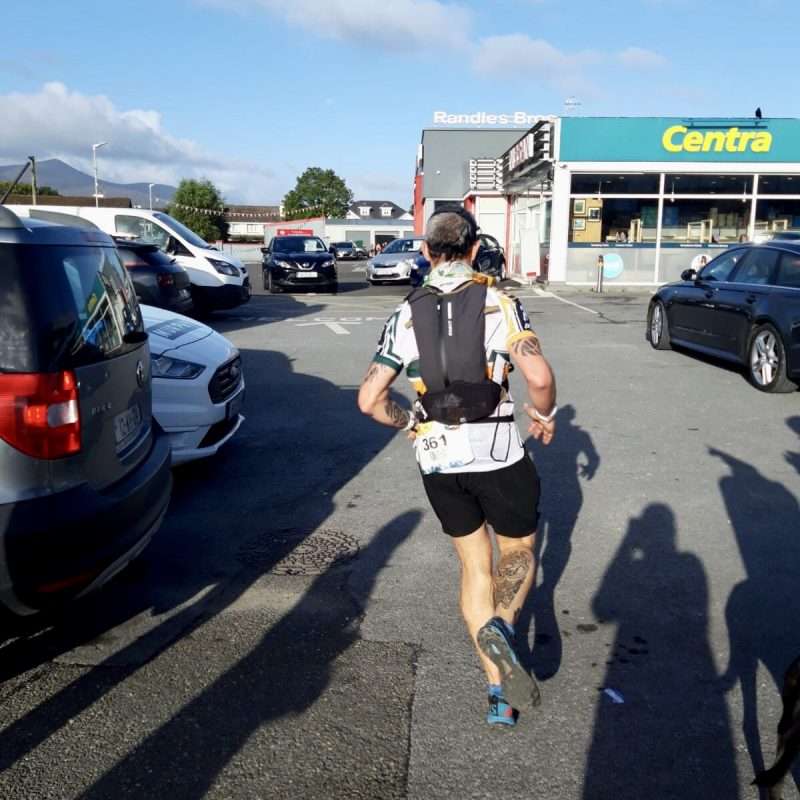 International orienteer and Stablemate, Jens Waechter, set his compass for the recent Kerryway Ultra and found himself dancing with the midnight Beast of Kerry. Here's his race recap (Note: there is a raunchy section in this race report)…
The preparation:
When it became clear at the end of April, that orienteering events were cancelled, matter of fact, all races for the foreseeable future were cancelled, I needed to focus on a project. I figured, with this COVID thing going on, restrictions may relax a bit toward the end of the year; so, I focused on the Kerryway Ultra in September. I ran 115 miles 7 years before.
This time I thought a 100km race would just do, especially since I hadn't been training for long distances.
After checking in with my coach, we decided to revamp the training plan a bit and go long, I had enough speed sessions and a solid winter/base training to build on.
Everything was easy, I knew I needed longer slower runs and that suited me. Knowing that there would be a fair bit of technical trail climbing, I trained on hills.
I recruited a few reliable souls that would work with me through the night to fill up my bottles, and would have a word of encouragement. To that later…
So, all was sorted, gear, nutrition and vision.
The race:
With all the race briefings done in emails, I packed my race bag (30 euros from Decathlon). 2 watches, one for my power pacing, the other one for my navigation ( GPS Tracking). 2 pairs of shoes, vivobarefoot minimalist and Salomon S Lab were my weapons of choice. I got them cheap on the internet.
Taking the Friday off, Jim and I, a friend, driver and crew manager, made our way to Waterville in Kerry for the check-in and start. I like to go minimalist and keep things very simple. If something goes unplanned, and in Ultras it does, the less I have to worry about, the faster I can adapt.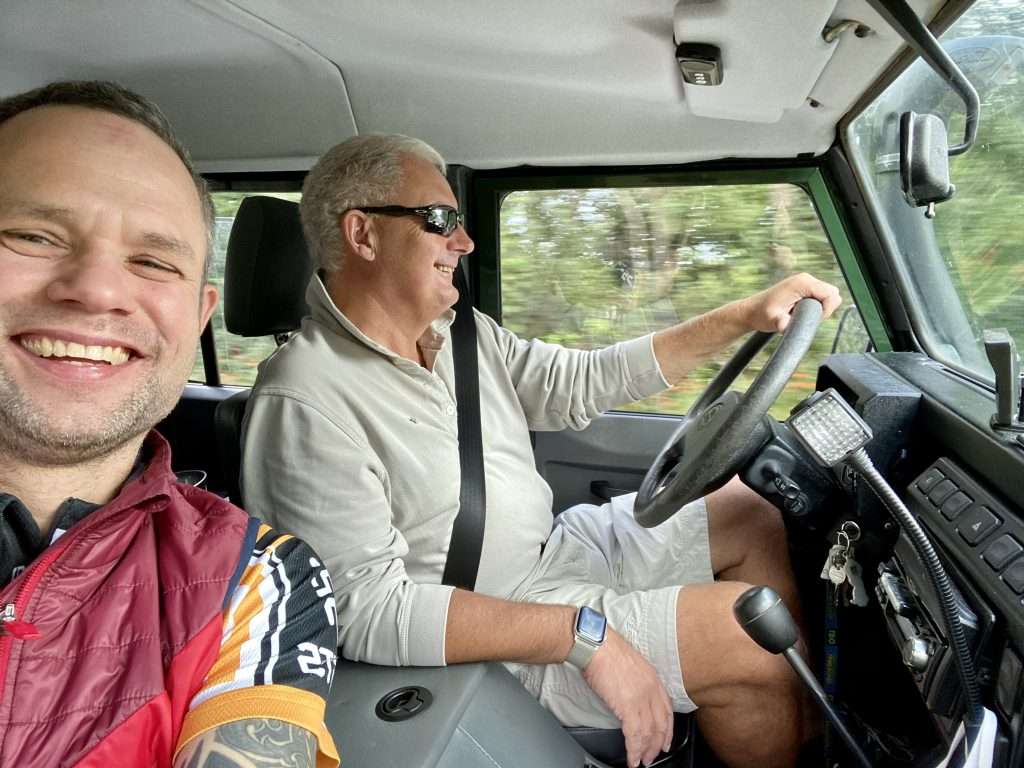 My bag looked small and empty compared to some of the other guys. My biggest luxury was a comparable big battery for my headlamp. I used this for night orienteering and therefore this thing is very bright, I mean VERY bright.
All going well, had my water, well rested the week before, good food all week. I had my desired body weight, the Germans call it " Kampf Gewicht", loosely translated : race weight.
All going well, we could see some of the guys passing Waterville on their 115 mile race. A bit of cheering for the brave soles and leaders.
We were supposed to start in waves from 10 pm on and my time was allocated to 10:20pm. By pure chance and because my excitement was rising I made my way back to the start area, we parked a little further away. People got ready for what looked like the start of my race … MY race…
So I asked the crew point manager and he said: "Oh ya we start there now, I thought you knew."
Ah well, I thought calmly, very uncharacteristic for me. So I went back, put on my shoes and the rest and made my way back to the start where people were already on their way.
During the first kilometer I realized that my navigation watch had a bit of a fail. So I was busy fixing that while running. Needless to say, I took off a little fast and my target power was beeping away like mad.
I passed a bunch of people and it was all single lane country roads running gently uphill.
I also passed what later turned out to be the winner. It was a group of 5 or 6 lads. We started to climb after 3.5 km on a grass track that further up turned into a technical single trail. This change of country road and single track would stay with me for the entire run. Later,
the same group I passed, caught me, and passed me out quickly—they were storming uphill, it was amazing to watch them. Their headlights disappeared fast.
I tried to settle into my running and encountered a lad that had a similar speed to me. So we had a bit of a back and forth. He was faster uphill and I dropped him on the downhill.
Thanks to my bright light I could see better at higher speed.
We rolled up on two other lads and the four of us would go on and race each other from this point on.
For the first section of the race I came within my target time of 1 hour 15min. This was also a section I didn't visit before but only used google maps to get an idea.
So I rolled into the first crew point, some casualties from the 115 miler were looked after along the run-in. Jim was waiting for me in the coolest crew vehicle, a Land Rover defender. He had a bright red flashing light so I could spot him easily.
I went through my strategy beforehand with him, for every hour I run I would consume 500ml of water. So he knew what we would exchange.
So one bottle, a smile and off I went into stage 2.
Climbing out of Caherdaniel was tough but I knew this section well since I trained on it once.
The lad from earlier, a Dublin fella, passed me at this point never to be seen again.
Technical single trails, followed by road sections and steep climbs followed. Tough but enjoyable.
One person camped out at one of those climbs, the toughest one, he had music blaring and a friendly word.
A heavy shower caused me to take out my rain jacket. 2 Km later I found I lost my bib, so I had to turn around to pick it up…
Luckily, the two other lads behind me picked it up.
I also realized that my planned very short crew stops were an advantage and I would keep a good time.
Downhill through some bog and road for 7k flat into Sneem, stop 2.
WARNING: RAUNCHY BIT COMING UP
Here Jim was joined by my misses and two friends. That really gave me a boost, happy, a quick kiss (The Stable News: apologies for the raunchy detail but we strive to provide factual accounts and will not edit out filth) and lots of smiles.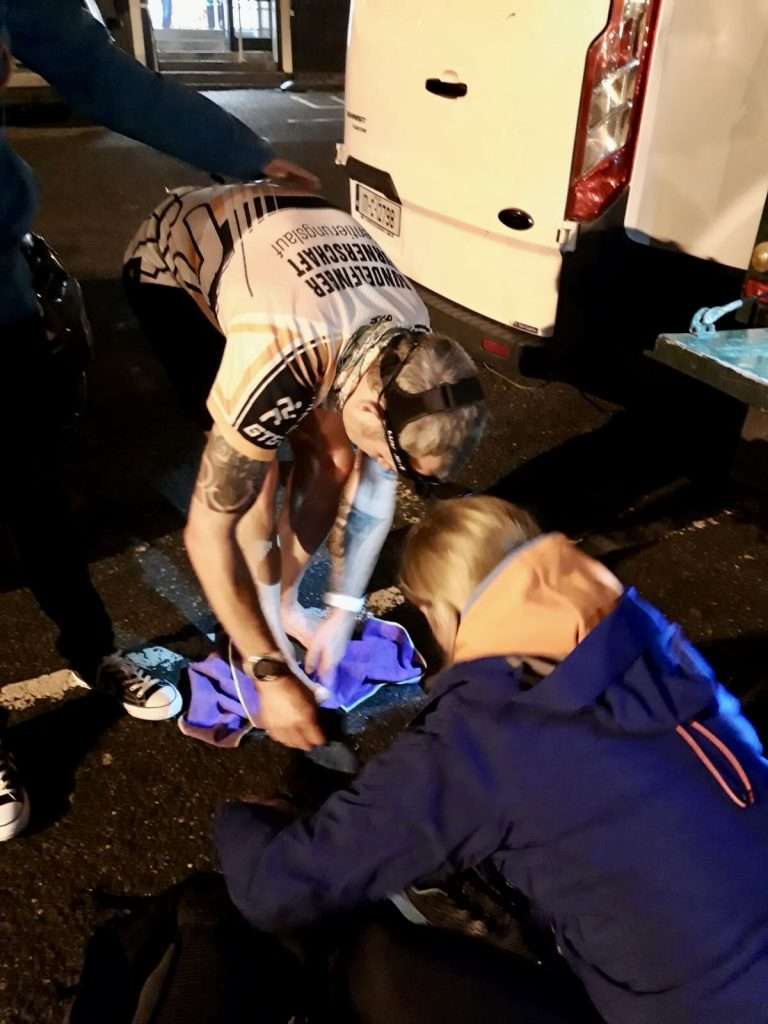 A quick change of bottles, I carried on. Elaine (my kissing partner) told me that I was in the top ten which was a positive surprise.
The next section was mentally difficult, I would break down here. So after I left the crew stop, running for about 3k I felt a funny feeling in my tummy, a twitch on my left leg muscle followed by the right leg muscle shortly after.
I am at around 45km into the race and roughly halfway point. The beast came out to dance with me and I had to dig deep to respond in kind. So we danced. I was waiting for this to happen.
I left the two lads behind me again. However they got me on the last quarter of the stage so I could study how they ran. At this point I adopted a power walk uphill, jog on flat and run downhill.
They did something similar. So I stayed with them and let me pull along. To the 3rd crew stop.
I thanked the beast as it started to dance with someone else. A quick body scan while running, feet felt a bit tender, legs were sore but still turning over, check. Elaine (my kissing partner) informed me that I had moved into 5th place at the crew stop. In my head I actually just wanted to run the next section and drop out.
So, I knew the next 7 km were road, 3.5k uphill and the rest downhill.
The two lads just sat down, I saw. So I grabbed my drinks, a thumbs up to the two of them, a smile and I made my way uphill.
Gravity took over and I ran downhill the other side.
Passed yet another 115 miler with a quick hello in passing.
I turned into a dirt road and started to climb again. I saw a headlight higher up and tried to close the gap. Through a flat section and some forest, downhill into a bog. Now this bog section was tough going. That headlight ahead of me was pulling away again and I could see my chaser group further downhill getting closer and it was 4 of them.
Positive self-talk and trying to move efficiently on my tree trunks. I finally made it to Kenmare, the last crew stop before the finish line 25 km away, with a mountain in the middle of it, my crew informed me that I was now in 3rd place, hot on the heels of the second place. After the race I discovered it was actually me chasing 3rd place. Doesn't matter, quick change of shoes and fresh socks, bottles and off I went.
A painful climb on a road followed by a single trail, I had to really force myself to keep jogging where I could.I knew this section as well so I could pace myself.
The uphill followed a downhill.
Daylight was breaking so I knew what time it was without looking at my watch.
I was surprised with how fast I was still going downhill and I put some distance between my chaser group. Another section turned uphill again into the national park, not far now. Then… a voice behind me—the Dub took a wrong turn somewhere and I realized I was third. Didn't last long though, he effortlessly moved himself and his hiking poles uphill and took some selfies for good measure.
I struggled along as best as I could, my legs were well beyond smashed.
Down Torc Waterfall, very lovely and peaceful, I thought, without anyone around.
The last 7 km from here to the finish always has been torture.
So why would this be any different? I adopted a walk-run technique, find a spot in the distance and run to it, walk, repeat. Unfortunately my chasers had other ideas and passed me out. I learnt that one of the two lads had to pull out with an injury. I felt incredible compassion and sadness for him. 3k from the finish Elaine (my kissing partner) waited and I was surprised how well I could still jog.
There was no finish line, just a quick thanks to the race director, stopping my watch. Some pictures and the attempt to eat something solid before changing and heading back to Cork.
Overall I loved it, it was the first time I was in the race, it was a race, I am an ultra runner again.
Do it again, hell ya !