JEN'S HEARTBREAKING THREE MIN PB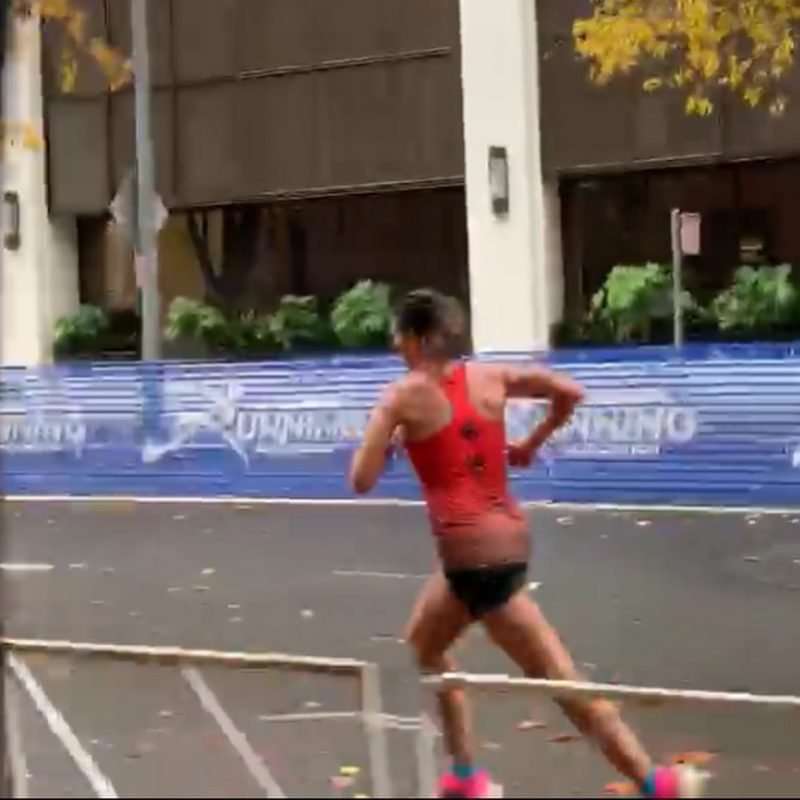 Jennifer Hughes ran a heartbreakingly brilliant three-minute PB in Sunday's California international Marathon.
Hughes reduced her PB from 2:48 down to 2:45:28, just missing out on the US Olympic Trials Qualifier by 28 seconds.
With half a mile to go in the race, Hughes was on for 2:44:44 but in the final half mile, Lady Marathon swiped the legs from under our Jen.
"…my legs just felt like lead! I really could not get my legs to turnover the last 800," Jen told The Stable News.
In The Stazza's Stable Strava Group, Jen explained the bitter/sweet nature of her PB: "Thanks so much John!! You are truly amazing and I had that 2:48 time 4 years ago. I started a little over a year with you with a 2:50:45 time… you helped me get five+ min off since I started with you. So thank you!! Bitter/sweet today."
Stablemate, Jason The Yoof Cisney captured the excitement in real time as he followed the race on the live tracker and posted in The Stazza's Stable Strava Group: "Savannah picking it up! Jennifer gonna be real close…Man that's tough for Jen…to be so close for so long. Very solid efforts all around….That last 400m must be a tough stretch. Looks like people lose a lot of time there."
Jen also took to Facebook to share her thoughts and thanks: "Well another great opportunity to be resilient… I'm not giving up on another marathon race that I missed my time!! I was 28 seconds off qualifying for the Olympic trials. Bitter sweet today (more bitter than sweet )… I did shave three mins off my previous best. Hopefully, next time I will be crying for joy.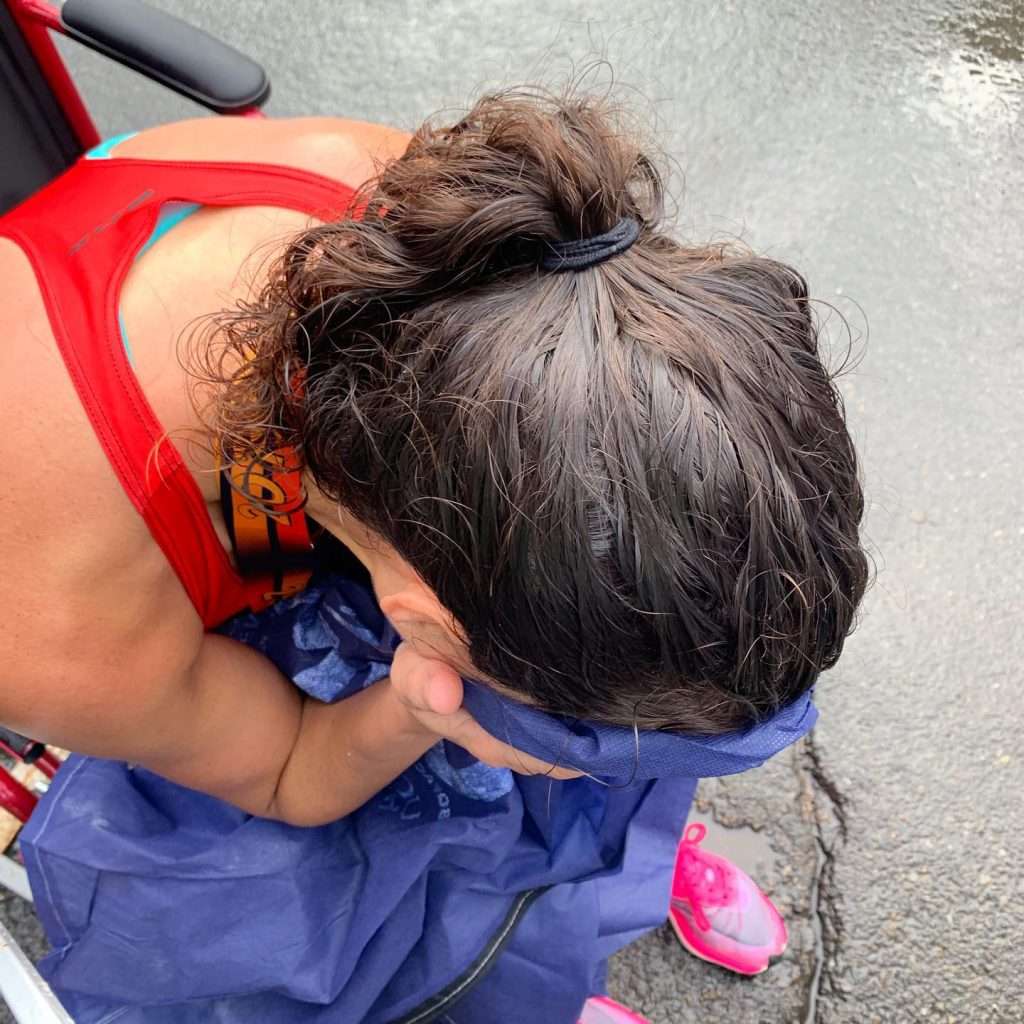 But here we go for one more shot in Houston. It's a good thing I like running. Thanks John Stazza for coaching me. Thanks Sarah for taking the girls again. Thanks Corom for supporting me. And thanks to everyone else(running friends, the kids I coach, neighbors and family)."
Jen will now have a few days rest and then get ready for the Houston Marathon where she hopes to give The Lady Marathon a slap and knock off those 28 seconds or so, to get the OTQ.