KARL'S KILLER 10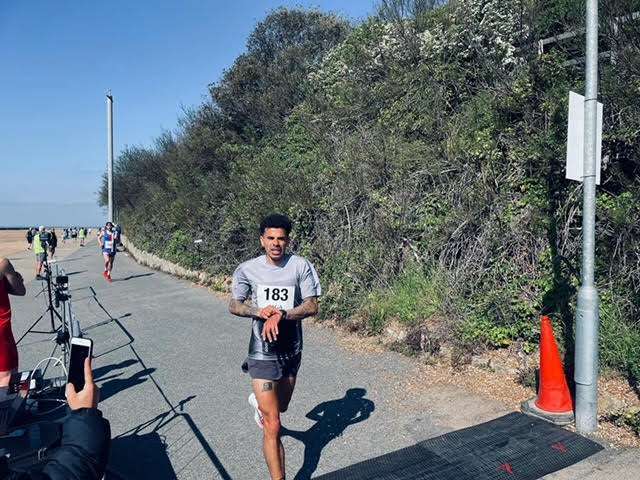 Stablemate Karl "Gorgeous" Gloster murdered his 10K PB on a beautiful sunny Sunday in Folkestone, Kent. The Kentish Kid narrowly missed the top ten, finishing in 34 minutes dead and coming in 11th. Karl carved a massive 3 minutes and 14 seconds chunk off his last official 10K, though he knew he was in sharp shape from The Stablemaster 10 series, in which he ran a 34:40.
The Stable News managed to grab Gorgeous for some thoughts on his performance:
"Felt good to be back racing today, lovely day for it as well … perfect conditions heading out but strong headwind on the way back—which was heavy on the legs. It was a good race, and I'm happy overall. I felt I could have run harder at the end to get a good finish, but I'll do better next time."
Assistant coach Ally Smith commented: "You can tell Karl has that killer instinct, always wanting a little more from himself, and that's great to see!"
The Stable News eventually got a hold of Coach Stazza at Sanctuary Spa and Laser Clinic, Tralee. He had this to add: "For his first race in a good while, Karl showed what consistent training can accomplish. It's time for him to get ready for the marathon training coming his way!"
So what's next for this handsome devil? "I actually won a ballot place for the Berlin Marathon in September, so I think I will now focus on this."
Good luck for Berlin, Karl.