KERRYMAN DESTROYS ALL THE CORKMEN IN BLACKROCK 10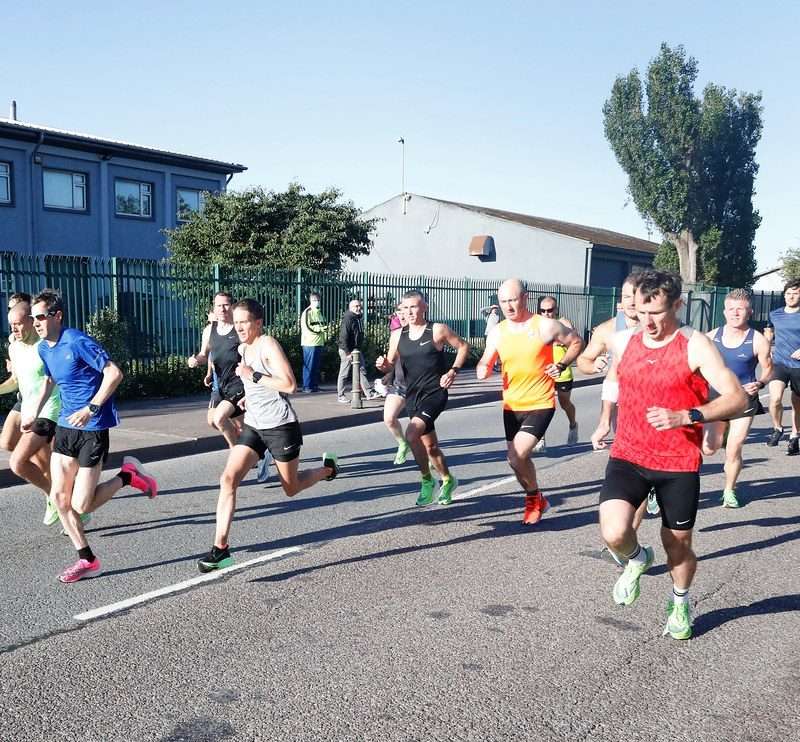 Stablemate James Doran dropped out a stunning run at Sunday morning's Blackrock 10, clocking 52:28 to take the win with a 26" PB.
The Kerryman delivered a textbook display of front running. Always in control and finishing with more in the tank, he left several of Cork's finest distance runners feeling envious of his Kerry talent.
Delighted Doran told The Stable News: "Great run. Really pleased with it. Felt in control the whole way and I know there's a lot more to come. I was flying down by the swamp and glided over the water—didn't even dirty my shoes."
The Stable News spoke to The Stablemaster in the Cork gourmet burger joint, Son of a Bun: "Sure, it was a fine display by The Kerryman, Doran. He left all the Corkmen in his wake to taste the dirt. Like Moses Himself, he walked on the swampy Cork water."
Doran was followed home by Declan Guina in 53:31, Mark Smith 54:16, Damian, Kenneally 54:33, and to complete the top five, Gary Walshe 56:13.
Thirty men toed the line and fifteen came away with PBs. The big PBs of the day went to David Green (6th in 56:23 with a 2' PB), Dave Mullins (23rd in 67:40 with a 2'30" PB), and Darren O'Connor (27th in 69:06 with a 6' PB).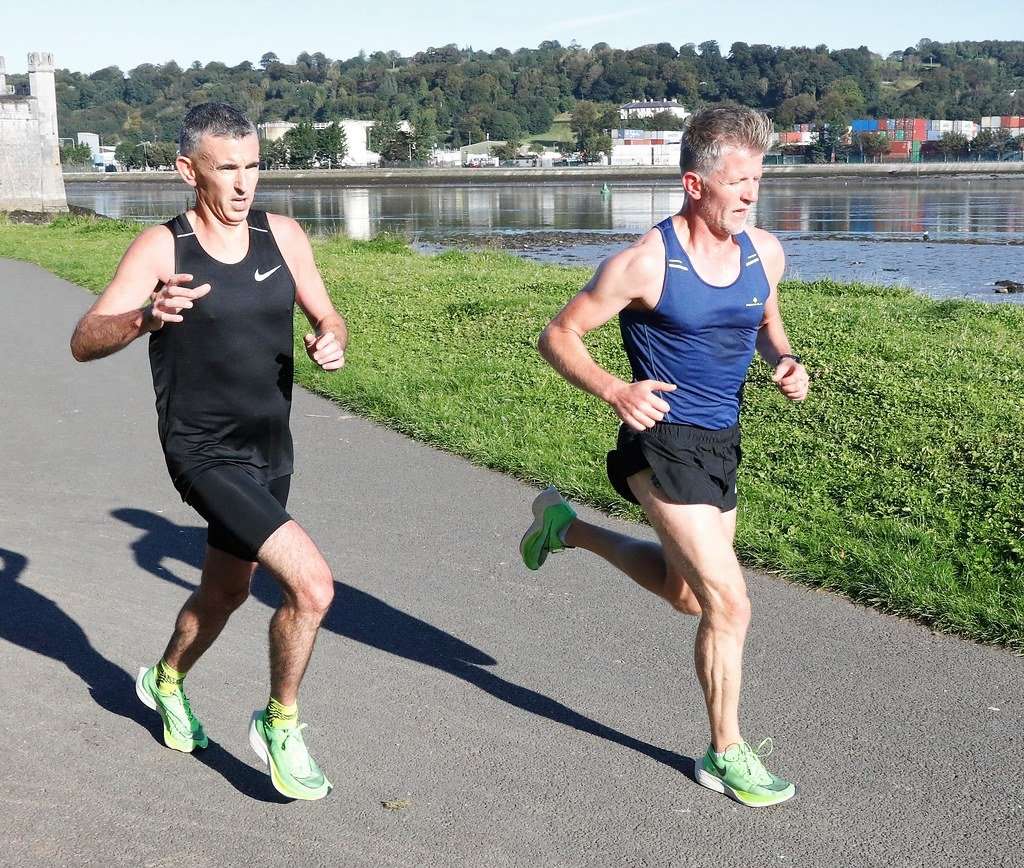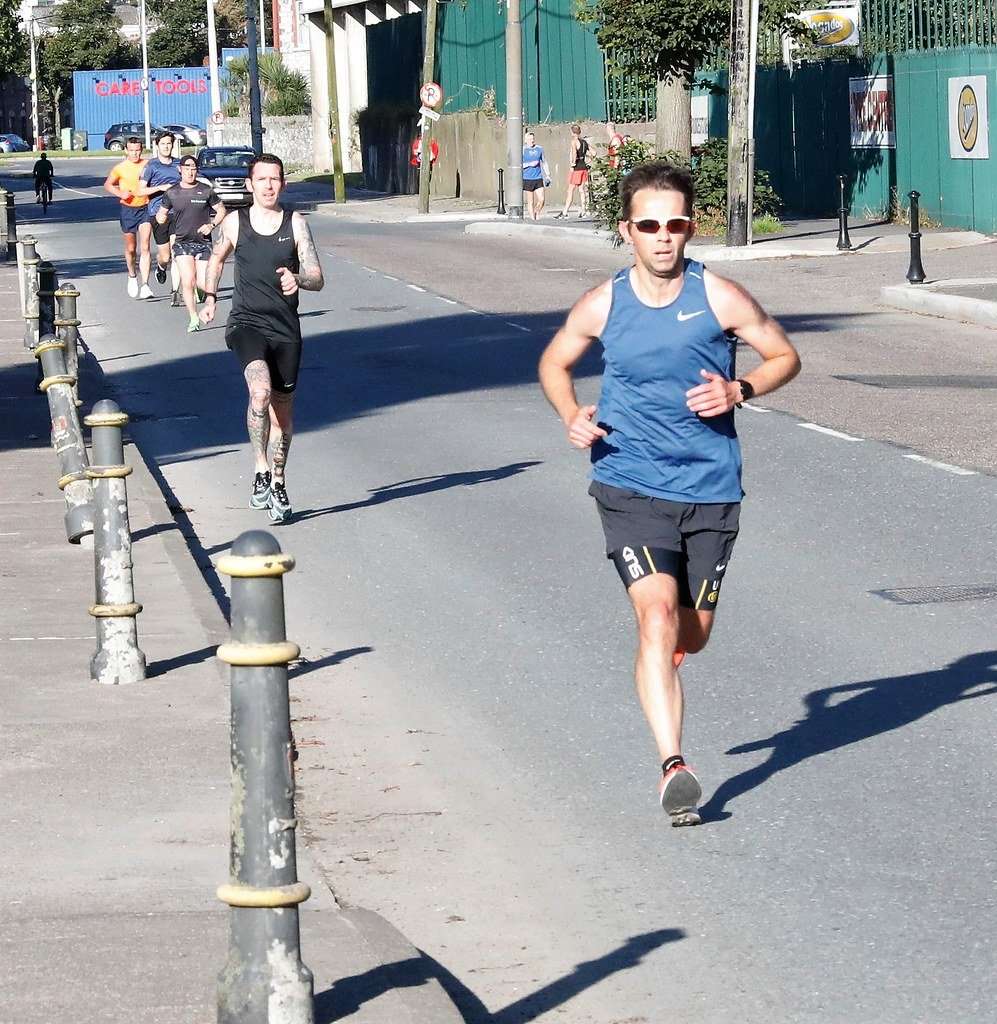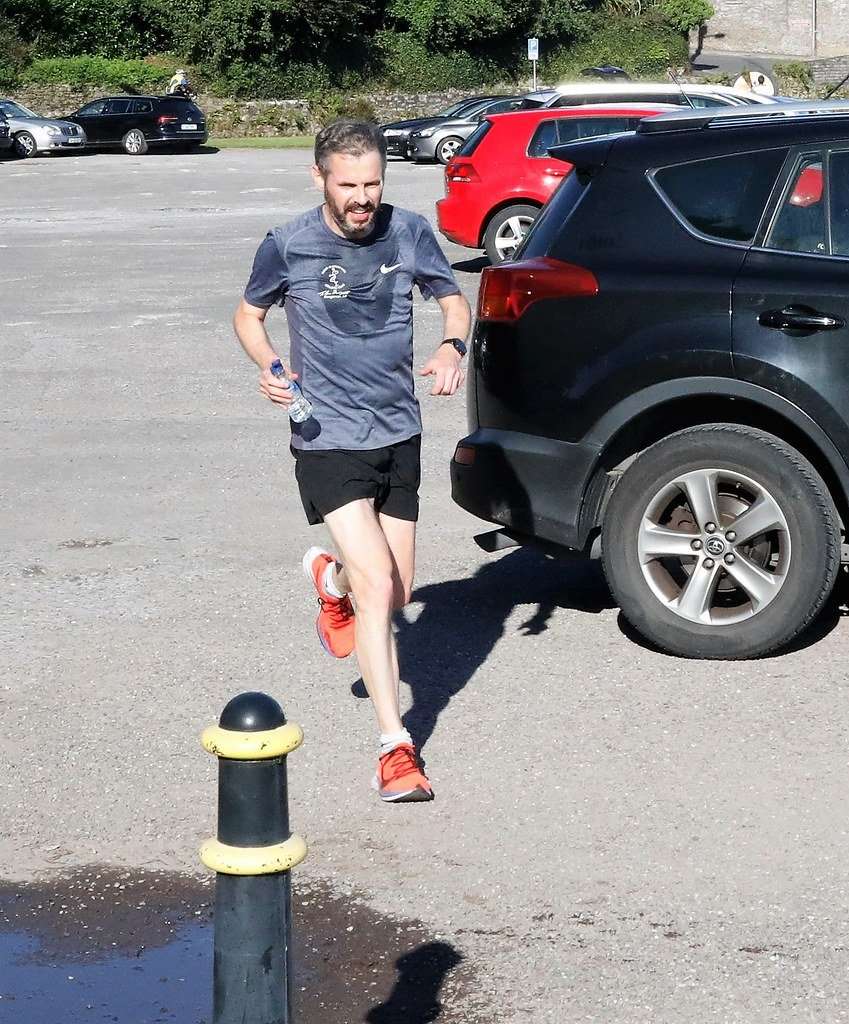 Snap credit: Derek Costello