KEYWORTH HITS THE RIGHT NOTES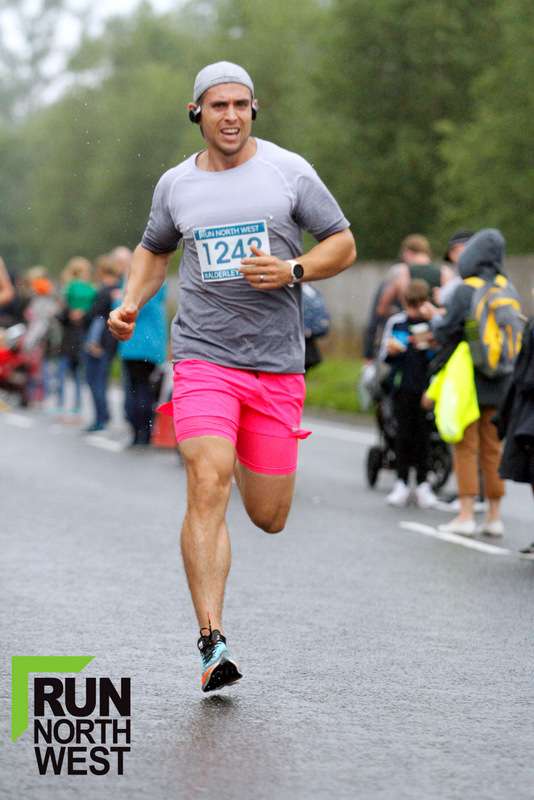 Stablemate Richard Keyworth dodged a divorce, and got an early anniversary PB, with his 40:48 effort at the Alderley Edge Bypass 10K. The former rugby player scrummed 45 seconds off his best in the glorious habitat of footballers and their wives—Cheshire, England.
Keyworth has been doing his due diligence since joining The Stable in February, and this race was no different. The big man finished in 152nd place, 33rd in his age category.
The Stable News got Keyworth on the blower to hear his thoughts:
"Coach Stazza told me to book a 10K in before a half-marathon. After unknowingly trying to book a race on our 10th wedding anniversary, which predictably didn't go down too well, I quickly rescheduled for a week earlier.
I went off too hard … predictably. I set the tone of my race in the first three minutes. 🙂 Miles one, two, and three are a smooth downhill before the turnaround. Therefore, miles four, five, and six are back uphill. I spent miles four, five, and six deep in the pain cave. Coach Stazza said to me, 'Whatever you do, don't try to make up time in the first half; the second half is going to be hard, regardless.' I did go off too hard, and the uphill miles were hard. He was right all along. 🙂
It was my first ever race, though, so the experience was great, and I am very happy with a PB."
Paperboy Ally "BMX" Smith screeched into the newsroom and added:
"Rich is some guy; he can lift a house and run like a train! He did mention to me his goal was to not look like a prop forward when he ran, and he's in safe hands here with Coach Stazza. Great race, Rich, sub-40 for you soon—well done."
It took us a few days to track down The Stablemaster (rumour has it he's went old school with a Nokia 3310 and dial-up internet to feel young again), but he eventually gave us a comment:
"What did I tell you, Richard? You're nearly as bad as Ally at pacing, but at least you didn't blow-up completely. Great job on gritting it out to the finish; there's much more to come off without much effort at all. Now, what's this I hear about a video of you running like Brendan Sheehan?"
Keyworth will be putting his propping form to the test in his next race: "The Wilmslow Half-Marathon in three weeks."
Good luck!