KICK IT, BOO-BOO!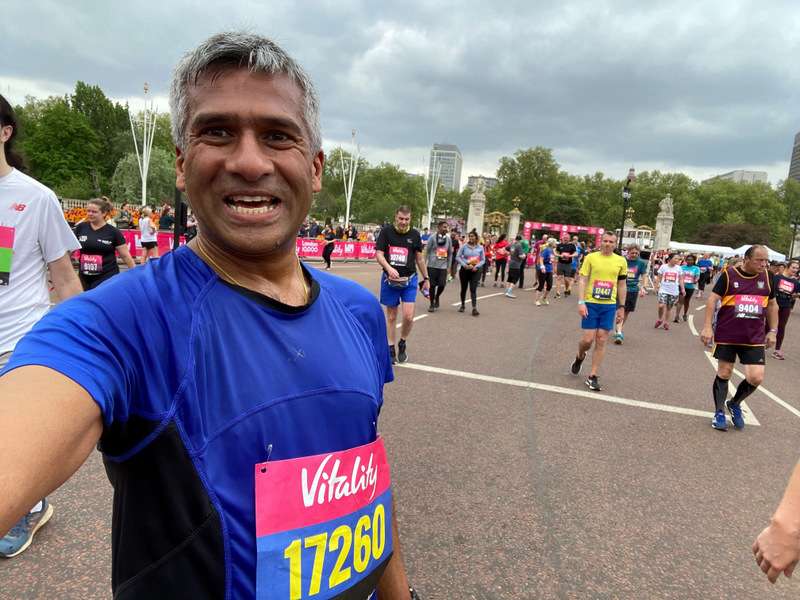 Six-month-old Stablemate Yogesh "Yogi" Patel chomped a chunky peanut butter mouthful of 5' off his PB at the Vitality London 10,000. The pic-a-nic loving Yogi clocked 44:31, finishing 1,748th overall, 178th M45, and first anthropomorphic animal!
The smarter than av-er-age bear downloaded the weather report from klimat.app to ensure he had an accurate and precise prediction of the prevailing conditions: Broken clouds, 14°C, Feels like 13°C, Humidity 65%, Wind 2 mph from N.
The Stable News sent our very own "Ranger" Smith to greet Yogi at the finish line, armed with a 16-inch pizza to save the spectators' packed lunches:
Ranger Smith: Hello there, Yogi. I see you have been behaving yourself and worked hard for this result, so here's a nice surprise for you.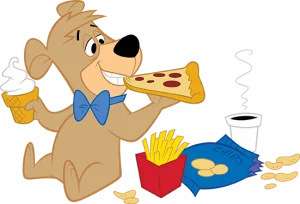 Yogi: Hey, hey, hey, Ranger Smith. Why, thank you; pizza is my favourite, sir. I ran really, really fast to get here below 45'.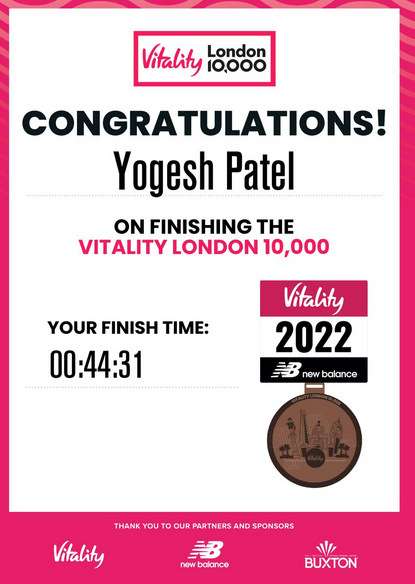 Ranger Smith: You're most welcome, Yogi. What did you think of the race?
Yogi: Oh, wow. It was a really great event but very crowded. I ran in the "Run for Ukraine" wave, which had an amazing atmosphere, but it was super crowded. I had to do a bit of dodging and weaving, but I'm used to that, trying to get those baskets and all.
Ranger Smith: Ha-ha, well done, Yogi, putting those skills to good use. After all, you have had plenty of practice.
Yogi: Hey, hey, hey … You know I do.
The News found the sanctimonious Stablemaster hiking up the Slieve Mish Mountains in his home county, ready to dine alfresco and soak up the beautiful views—along with a merlot or two. "Yogi came aboard The Stable six months ago: he's been improving steadily and has just completed a Stazza Super Base. A 5' PB is testament to his hard work and staying off the picnic baskets—unlike me, of course. I need to fuel my genius with plenty of good grub."
Yogesh will be charging towards a half-marathon at the end of June before gearing up for a major marathon thereafter.