KING OF THE ROADS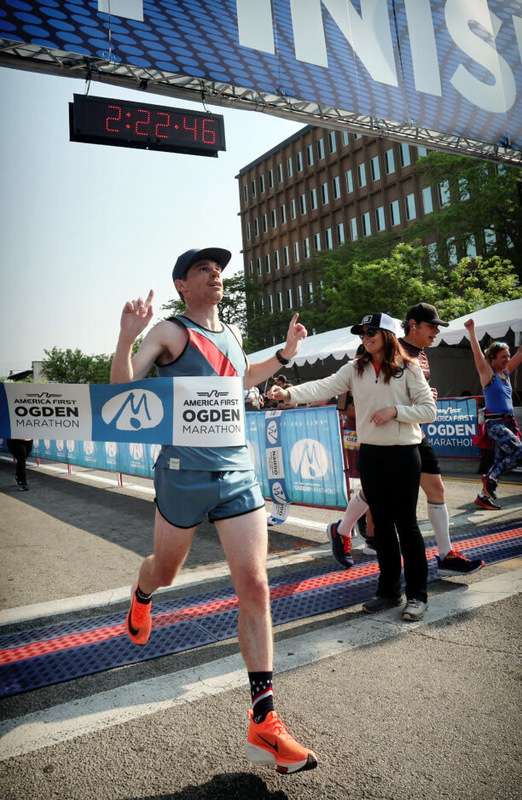 Primo Stablemate Riley "the Captain" Cook nonchalantly jumped into the Ogden Marathon as a training run—and only went and won it!
Clocking an exceptional 2:22:46 off of no marathon-specific work shows Riley really is the king of the Utah road running scene.
For the past decade, Riley has been the preeminent road warrior in the Beehive State, from 10K to the marathon. His recent victories at the USATF Masters 10 Mile and 12K Championships and then achieving the decade-long goal of an Olympic trials qualifying time at the USATF Marathon Road Championships show Cook's determination, talent and "guts" are surely seeing eye-to-eye.
The Stable News' galloping gazetteer, Ally "the Chin" Smith, got us this exclusive from the Captain:
"The race went well. I actually thought I'd be a bit slower (it was my second fastest time on this course, out of eight finishes), as I didn't really do any marathon-specific training or build-up.
Other than a calf cramp/spasm at mile six that stayed uncomfortable all race, and a touch of dehydration during the last two miles, I felt pretty strong and good."
Modest as ever.
Coach Stazza was channelling his inner Plato when he called the News about Cook's corker of a canter: "Within every child … Lies the potential for greatness … But to actually become great … To realise their potential … That is down to the individual … It has to come from within … Riley is the epitome of realising your potential."
The Captain has nothing on the horizon in the immediate term, but being the skipper of the good ship Stable, he'll doubtless find another adventure on which to embark.