LEAVE IT TO WEBER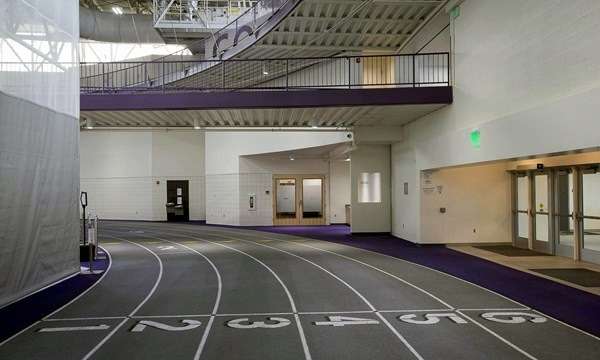 Stablemate Jake "Bruce" Lee kung-fu kicked like a mule at the Weber State Indoor Invitational, knocking out an impressive 4:47 in the mile event—which is his fastest time in around four years.
You may be shocked to hear that indoor conditions aren't as peachy as you might hope; Lee battled through the hot, stuffy (body odour-laden) air more than once, finishing second in his heat and 11th overall.
Lee told The Stable News: "I was really surprised and pleased. Between injuries, sickness, and surgeries, I wasn't able to train much in 2021.
I signed up for this race to help motivate me to get back to training. I ran a 5:29 time trial at the start of January and was hoping to break five minutes in this race. I thought that was already a bit of a stretch, so to run 4:47 has me super excited for things to come this year."
Assistant coach Ally "the Chin" Smith added: "Jake's a speedster! Banging out an impressive TT at the start of the year, and then a month later smashing over 40 seconds off that. He's excited for how he gets on this year, but not as much as me! Let's get that PB one-inch punched to smithereens!"
The Stable News found The Stablemaster soaking pounds upon pounds of beans for the runners' meals the next day: "Phew! I'm sweating my b*ll*cks off here, lifting all these beans and peas. Must've been how you felt at the Weber State University track, Jake … A hateful eight laps in 4:47 is fantastic running … Now we will Wing Chun our way to peak performances in your next races."
Lee's next meet will be a 1500m and an 800m in early April.
HAAY-YAAAA!