LIFT AND COAST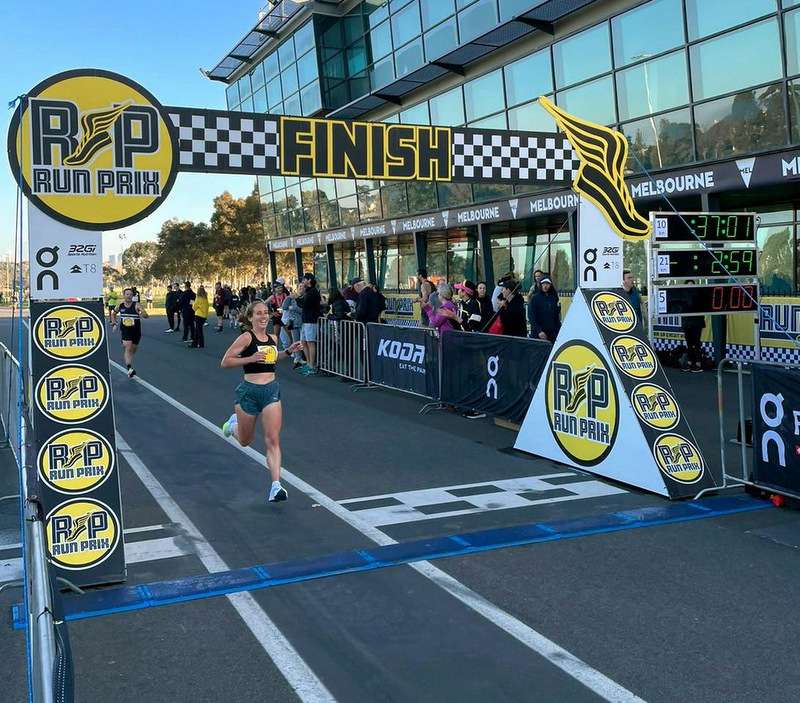 Stablemate and Stable News regular Elise "Cheesy" Beacom went sub-37 at the Run Prix 10K in sunny Melbourne, Australia. Clocking a sublime 36:59, the fromage fiend sliced 35 seconds off her PB on the same course where the Formula One Australian Grand Prix is held—no chance Hamilton or Verstappen could do that.
Competing against another top field, Cheesy placed 14th woman as she fought back the voms through the chicane and flew down the home straight quicker than hot fondue on Stazza's chin. Result!
As Ally "the Chin" Smith was Berlin-bound, The Stable News acquired this recap from the "Aussie Aussie Aussie, Oi Oi Oi":
"I wanted to experiment with running 'free' without looking at my watch, so I turned all the data off and manually split it through 5km.
But I probably didn't run the smartest race because I went out at 3:29/km pace for my first kilometre, which was waaaaay too fast. I ran a 5K PB through the first half (18:18) and then faded a bit in the back half (18:41). At the 7km mark, I thought I was going to puke and ran my slowest 2km (3:44 and 3:47). Somehow got over the nausea and managed to rally to the finish at around 3:39/km pace for the final 2.
When I crossed the line, I thought I'd run 37-dead. I was happy with the PB but was slightly disappointed at not having gone under the 37-minute barrier. When I was wandering back to the car, the results came through, and my net time revealed I'd just snuck under. It's ridiculous how dramatically one or two measly seconds can change how you feel about your run. Overall, I'm super happy with the race, and thrilled to share PBs with two of my mates as well. My lesson for next time is to avoid the bat-out-of-hell-opening pace."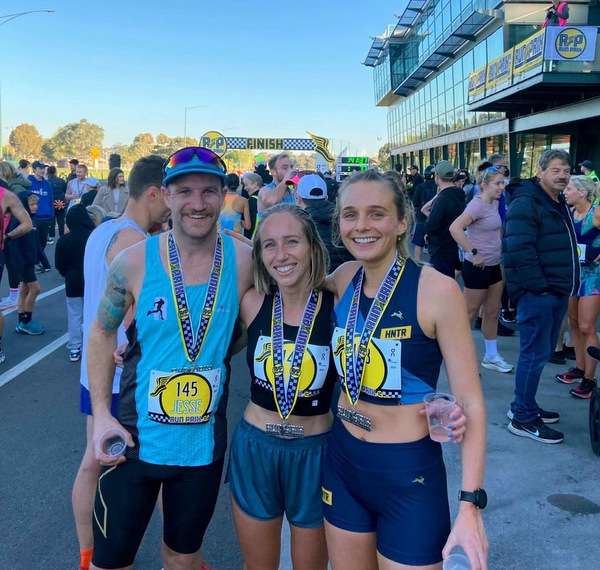 Coach Stazza was competing in the local chilli cook-off when the News dialled in:
"Mmmm, just like The Grand Stablemaster used to make … A special secret family recipe … Handed down through the generations: baked haricot beans of the '57' variety may or may not be included … Anyways, what a result from Cheesy Beacs … A PB of over 30 seconds … Not to mention she's taken two and a half minutes off her best since August '22 … What a year for Elise … An absolute blinder!"
Beacom will be gracing the pages of the News once more in the not-too-distant future as she goes for another PB over 13.1 miles at the Melbourne Marathon Festival on October 15.
Have it!