MAN OF LA MANCHE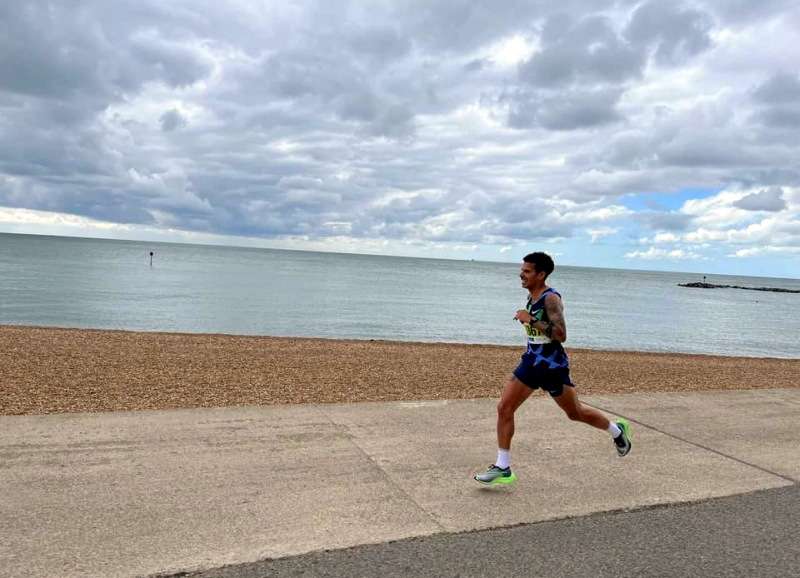 Stablemate Karl "Gorgeous" Gloster dazzled 47" off his personal best at the Folkestone Coastal 10K. The Gorgeous one clocked a superb 33:13, grabbing bronze overall in addition to age cat first place bling.
After failing the auditions for this year's Love Island (at 35, he's a tad old), Gorgeous focused all his efforts on producing a blistering six-and-a-quarter miles. Race day conditions were bob on, but as always, Gloster had a gripe about the wind—the man won't be happy until he's running in a vacuum.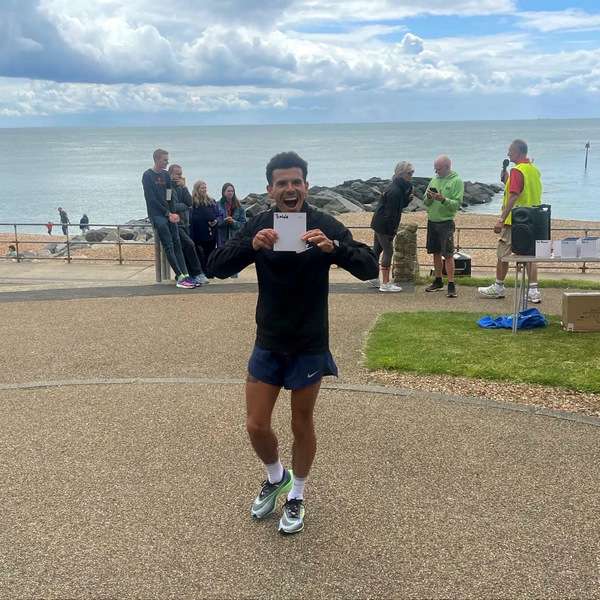 Gloster told The Stable News: "Another good race. Worked well with the other runners, but kind of wish I went with the top two when they started to break away."
The News found Coach Stazza relaxing in the canteen as Ally "the Chin" Smith whipped up a full Scottish breakfast:
Stazza: What's taking so long, Ally?
Ally: Nearly there, boss: the square slice, bacon, eggs, beans, toast, haggis, and black pudding are all done. I'm just frying off a couple of tattie scones—the crispier the better.
Stazza: Oh, ho, ho; I can't wait. Sounds scrumptious. Did you hear Gorgeous Gloster carved a tasty slice off his (almost) quarter-Mary PR with a 33-low?
Ally: Sure did, boss. Young Karl is flying, and I reckon he's got more in the tank.
Stazza: You bet he has; that lad has buckets of talent, and he'll be piling up the PBs. Mark my words.
Ally: Here you go, boss, tuck in.
Ahead of a summer of sitting at home watching the lucky few who made it to Mallorca, Gorgeous said, "Nothing else planned, but I'd like to get a 5K in and maybe another 10K before my Berlin Marathon block starts."