NATIONAL MARATHON CHAMPION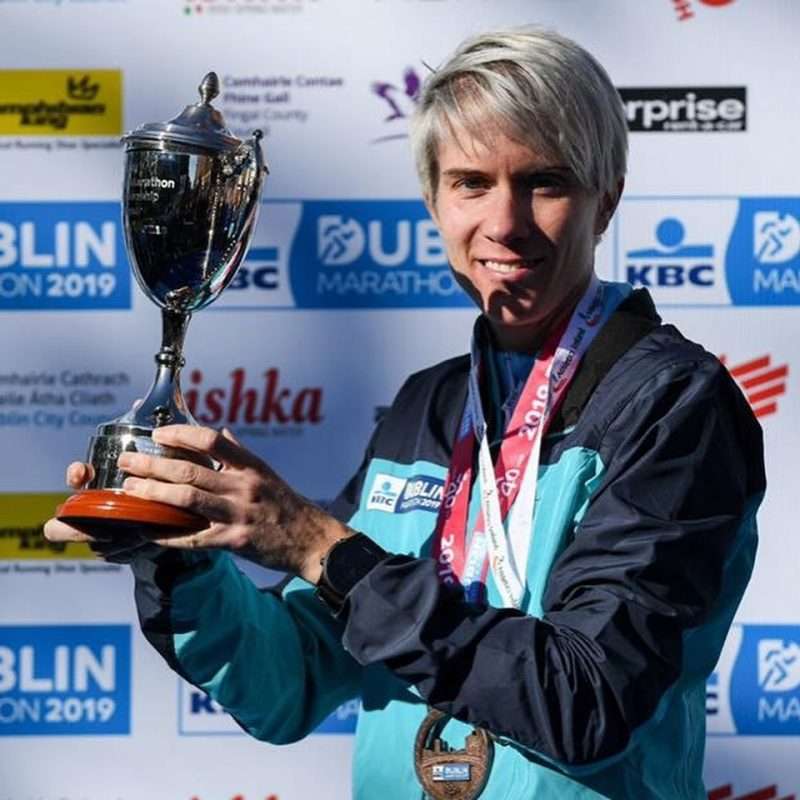 Aoife Cooke delivered a stunning 14-minute PB at Sunday's Dublin marathon to win the Irish national championship and set herself up for the 2020 Tokyo Olympics.
Cooke's run lifted her from 55th to fifth on the all time Irish rankings:
Irish women under 2h 35m for the marathon…
1 2:22:23 NR Catherina McKiernan 1 Amsterdam 1 Nov 1998
2 2:26:47 Fionnuala McCormack 5 Chicago 13 Oct 2019
3 2:28:07 Carey May 1 Osaka 27 Jan 1985
4 2:29:01 Sonia O'Sullivan 8 Flora London 17 Apr 2005
5 2:32:34 Aoife Cooke Dublin 27 Oct 2019
6 2:32:51 Lizzie Lee 17 Berlin 27 Sep 2015
7 2:32:54 Ann-Marie McGlynn Dublin 27 Oct 2019
8 2:32:56 Regina Joyce-Bonney 7 Scottsdale AZ 4 Dec 1982
9 2:33:28 Nicola Duncan 1 London 13 Apr 2014
10 2:33:59 Marie Davenport 16 New York NY 6 Nov 2005
11 2:34:15 Sinead Diver 2 Melbourne 12 Oct 2014
12 2:34:19 Maria McCambridge 2 Dublin 27 Oct 2014
Delighted Cooke told The Stable News: "Coach Stazza, Damian Kenneally (my training partner), and I agreed that Damian and I would run in and around 5'50" pace for the first 20 miles before pushing on to the finish. I followed the plan for the first 10 miles but when Ann-Marie McGlynn pushed on, I had to think on my feet. Coach Stazza had told me before the race that if any Irish runners pressed the pace, to let them go and get after them in the final six miles."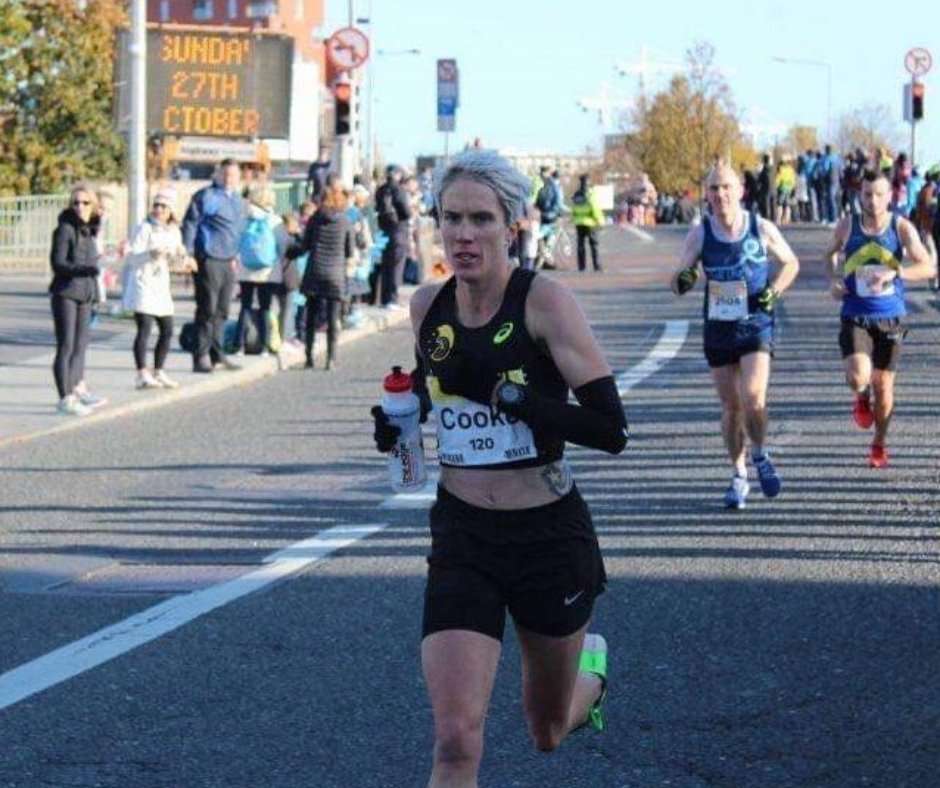 Intelligent Cooke went on to say: "I let Ann-Marie build up a 300m lead and then decided to pick up the pace so that she wouldn't get too far ahead. I kept it all under control, running 5'40"-5'45" pace between 16 and 20 miles. Gradually, I worked my way back to her. With 1 mile to go, I had a 4 second lead on her and then managed to extend it to 20 seconds by the finish."
At the finish line, surrounded by a number of Dublin marathon chaperones, media, and doping control agents, Cooke, bent double and weary from her tremendous effort, unleashed an almighty display of vomiting. It was clear that she'd put everything into the race
In a beautiful moment of humanity, a doping control agent supported Cooke's head and shrouded her with a tracksuit top, protecting her from fans— tooled up to teeth with cameras.
Here's Aoife being interviewed by a swarm of journalists:
https://www.facebook.com/Stablemasterstazza/?modal=admin_todo_tour
Coach Stazza told The Stable News: "Aoife ran the perfect race. 12 weeks ago, I had a meeting with Damian and Aoife and showed them what time I thought she would run."
Coach Stazza calls it 12 weeks out: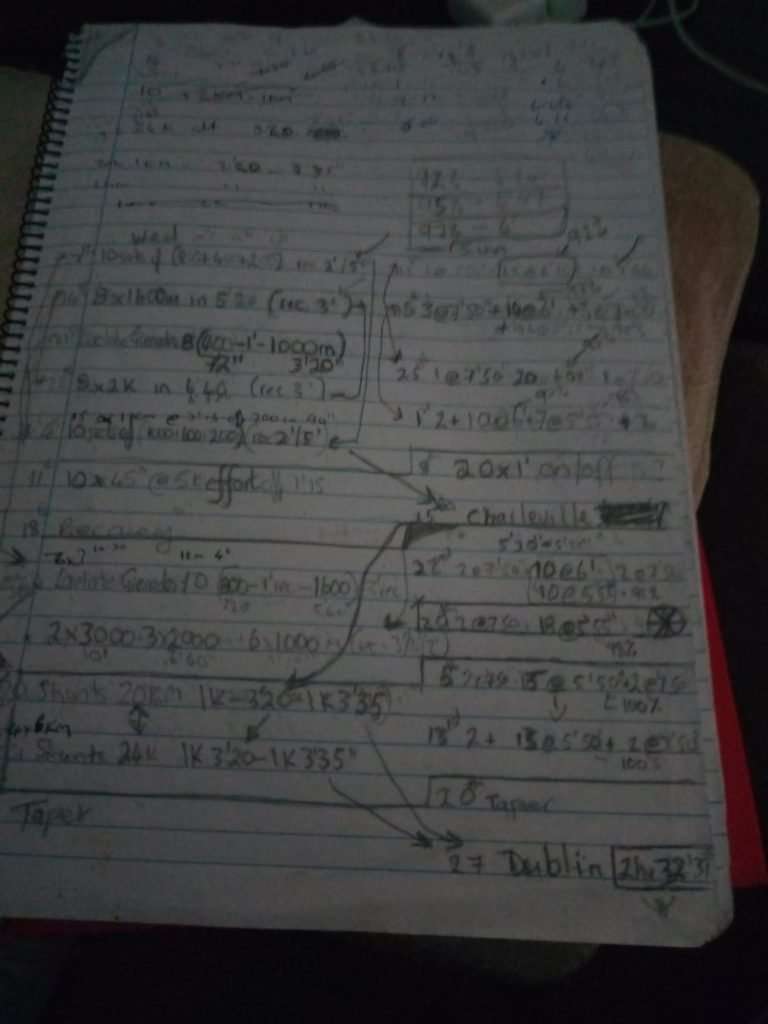 The People's Champion Cooke, spent the afternoon and evening celebrating in Dublin. Here are a few snaps of the celebrations: