OC'S PLAYING, BABY!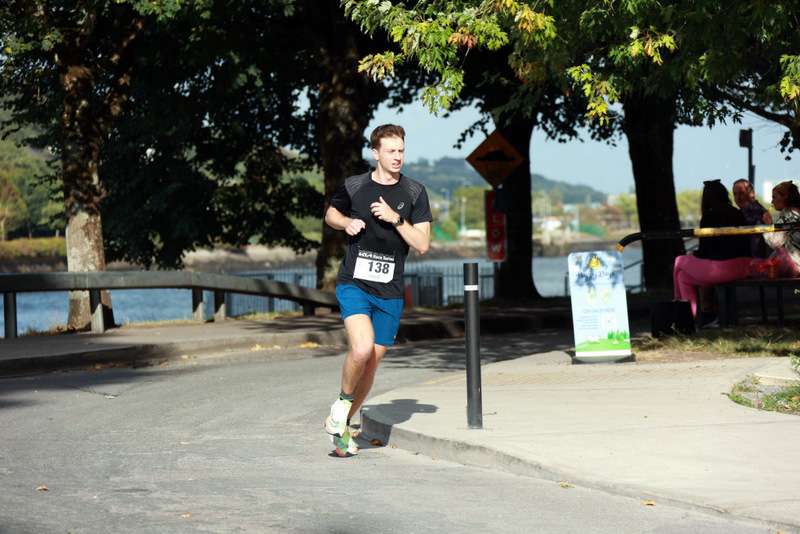 Stablemate Darren "Dazzler" O'Connor langered his personal best at the Cork City 10-Miler, chopping a coola boola 7'03" from his previous PR (set at Stazza's Blackrock 10 in 2020.) The Dazzler clocked a mighty 62:03 as he crossed the line in 60th position overall.
The streets of Cork were lined with spectators licking ice cream sundaes and slathered in factor 50 as the temperatures soared to a whopping 22℃. The pasty, but still dazzling/blinding O'Connor, charged through the Rebel City, trying to keep up with the 60' pacers.
The Stable News' relentless reporter, Ally "the Chin" Smith, hounded the poor boy until he gave up the goods:
Ally: Darren? Darren? I know you can hear me—just gimme something, anything! I've made you a tasty banana loaf, and I've brought lots of Kerrygold with me.
The balcony doors on O'Connor's penthouse flat slowly slide open.
Darren: Banana loaf and Kerrygold? I'll be down in a jiffy. Yum, yum; this is delicious! You're nothing if not persistent, Ally. Alright, here we go. I went in blind, thinking—at a stretch—that I might be able to reach 60′).
I started off with the pacers, very quickly realising it was just over the edge for me; they also went out a bit too fast for the first two miles. I eventually dropped back and then paid for it from mile five onwards, not helped by the wind and heat.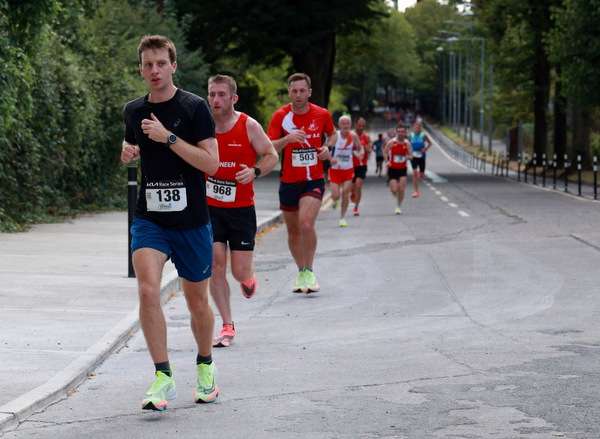 Ally: Damn pacers! They probably got caught up in the moment and thought they were racing! Not to worry, pal, lesson learned. A smidgen over the hour is a lot to boast about—especially with a massive PB like that! Huge congratulations, buddy. When's your next showing?
Darren: You're right about that. I learned loads, and this sets the baseline for NYC. Probably a good target of 2:50 set after that.
Ally: Superb, bud. I have no doubt you'll smash it in the Big Apple, just like you've destroyed that loaf. I'll bring you something better next time.
Darren: Amazing. Thanks, Ally. See you then.
The News heard that The Stablemaster was in the back of a chauffeur-driven limo, being driven up to Galway for his first experience at the Michelin-starred restaurant Loam: "My, my, my, this is exciting … A fabulous day awaits me, and you're calling to let me know about Darren O'Connor's incandescent 10-miler … A fine gallop my young man … And just shy of 60' is fabulous, considering you're in marathon training … 2:50 is child's play; let's get you in at 2:45 … Good man."