PARTEEN, ITALIAN STYLE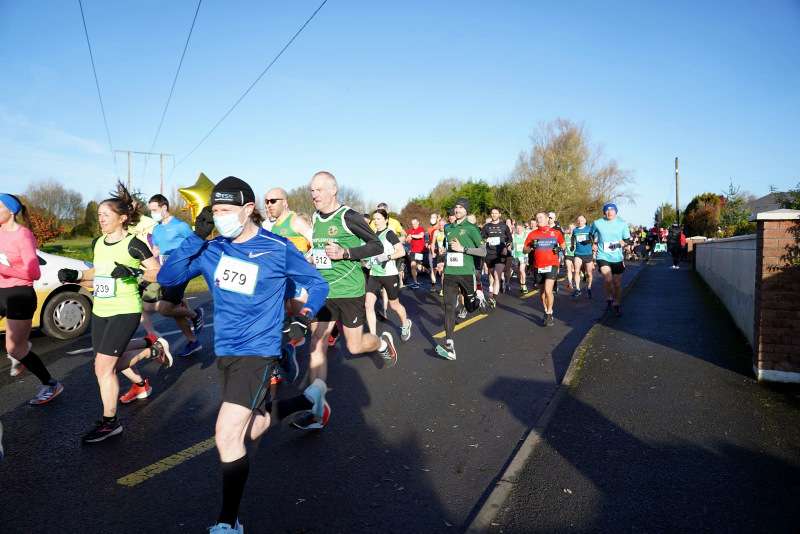 Stablemate Derek Vaughan crushed the Border Half-Marathon in a macaroni mashing 1:25:51—only a garlic breadcrumb over his best from 2019—placing 33rd/406 overall and 14th/107 M40.
Suffering from spaghetti legs two weeks prior and a heavy dose of mascarpone man flu put manners on his expectations. But the lasagne lover checked his coglione and put down a superb performance in perfect racing conditions at Parteen, Co Clare.
The Stable News' Goodfellas wannabe, Ally "Made Man" Smith, invited Vaughan for a few Peronis at his "joint" in order to loosen his lips and get the good stuff:
AS: Come on in, Derek, make yourself at home. Now, tell me: PB or no PB?
DV: Sorry, it was not a PB; my time was 1:25:51. In 2019, I ran 1:24:50, so I have to work a bit harder to get better than that. Was on a PB time till about 10 ¼ miles, but the small rolling hills took it out of me, and on mile 11-12, the legs just didn't have it. Recovered enough to get in under 1:26. I had a niggle about two weeks before the race and a heavy cold all week, so in the end, I was not at my peak. I had hoped to get close to a PB, as I was motoring well in training. Onwards and upwards, as I will knuckle down in The Stable.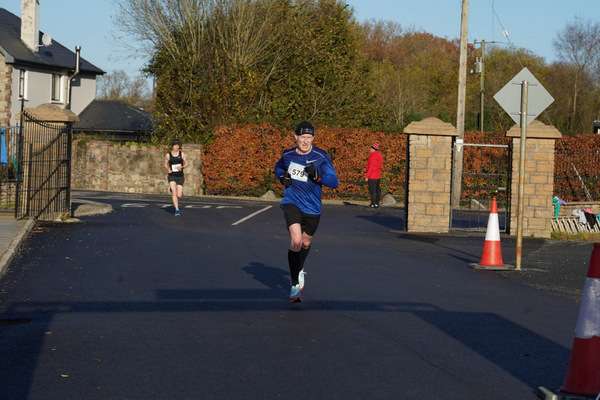 AS: No need to apologise, my friend; I know you will knuckle down. Although, if there's no PB in the next race, you could be swimming with the fishes—capiche?
DV: Gulp!
AS: OK, OK, OK, fuu'get about it! Let me know the rest, and I'll put in a good word with Don Stazza.
DV: Oh, that would be great! I ran strong up to 10km and was possibly in the top 25. There were a lot of wearing small hills, up and down, but overall, it was not too hard. (Six weeks ago, I did the Tralee half in Stazzaland, and the hills there were tougher. My time then was 1:26:25, so a 34 seconds improvement). On mile 10, I was about 40 seconds off my fastest 10-mile time, but as I said above, I struggled a bit maintaining the pace towards the end. So hopefully, with The Stablemaster's training, I will improve further in the coming months.
AS: Now that's what I'm talkin' 'bout! I can see you are so close to a breakthrough it's hitting me in the face! Here, have another beer, and we'll give Don Stazza a call.
Ring, ring … ring, ring.
CS: Hello?
AS: Hey, Boss; I've got Derek Vaughan here talking about his Border Half-Marathon. Is there anything you'd like to add?
CS: What's the matter with you? Of course I want to add something! He's one of my best men on the street, working hard, doing due diligence, and a credit to The Stable. The PBs will come, my friend. But someday—and that day may never come—I'll call upon you to do a service for me. 
DV: Thanks, Boss. What have I got myself into!
Vaughan is sure to PB at his next race after those encouraging words: "The Adare 10K at the end of February, with the ultimate goal of improving on my last proper marathon (Dublin 2019), where I subbed the 3."