PERFECTLY COOKED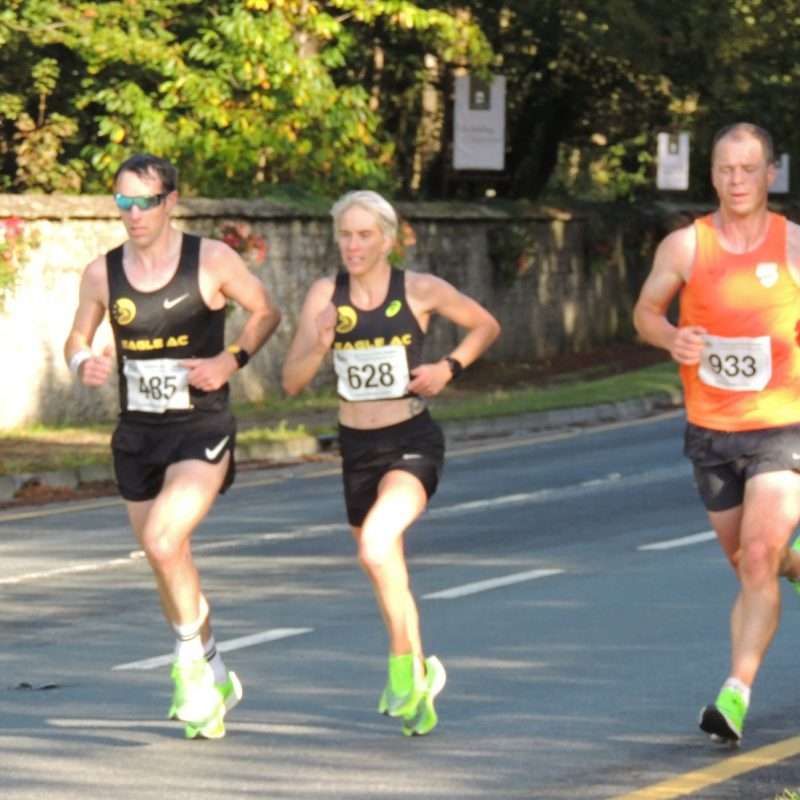 Irish Olympic hopeful, Aoife Cooke, served up a perfectly cooked starter at Sunday's famous Cork to Cobh 15 mile race. Cooke crossed the line in 1:27:11 for the win, 13 minutes ahead of second place. Cook will dish-out the main course in two week's time at the Dublin City Marathon.
For Cooke, this was a warm up. The idea of the race was to get in 15 miles in and around marathon effort. Cooke averaged 5 minutes 48 seconds per mile for the undulating 15 miler.
Training partner, Damian Roly-Poly Kenneally ran alongside Cooke. Kenneally told The Stable News: "Both of us were very comfortable. It was great to tip along at the pace feeling so easy."
Several Stablemates ran the race as a training run for Dublin. Dave Boy Greene came home in 1:31:49, followed by Anthony O Shea in 1:38:43.
Sandra Invisible Woman Manning was next up in a comfortable 1:46:53—Sandra also took the win in her age category. And Dave Mullins, who has come on great guns, fired off a 1:55:45.