PURE SHORES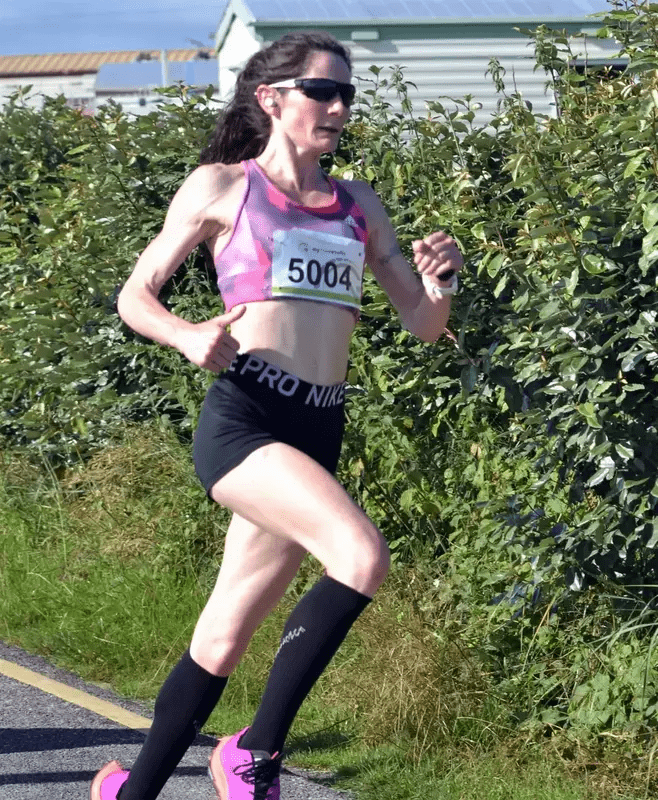 Stazza's Angels sensation Suzanne Neilan (47) took the win in the Banna 5K Road Race, clocking a tape-bursting 18:41 en route to first lady glory and seventh overall.
The clouds parted for a sublime, sunshine-filled day—conditions in which Neilan revelled. She sped along the boreens of Casement country with the wind in her hair and a smile on her face.
The Stable News kicked Ally "the Chin" Smith out of his bed (no weekend lie-ins on our watch) and sent him to Kerry to note Neilan's account:
AS: Dia duit, Suzanne. Marvellous day for a trot. How'd it go?
SN: I enjoyed the race. It was a beautiful, winding, flat, out-and-back course.
I appreciate that I was out running around in the sunshine on a Sunday morning in a really well-organised race in a beautiful location.
I was really apprehensive about the race but glad I did it, as it has made me a little more hungry now for racing in the coming months.
AS: Fantastic, Suzanne! Definitely worth making the trip for a wee win on a lovely bright morning. You are seeing top results every time you compete. When's the next one?
SN: I have a 3K track outing on August 13.
AS: Nice one; that'll be fun if this heat keeps up. See you there.
SN: The more sunshine the better. Thanks, Ally.
The News managed to get a hold of The Stablemaster, who was aboard his yacht in the Mediterranean Sea, sailing from Alicante to his beloved Greek island: "Ahoy there, matey! This sailing malarkey is a piece of cake … Just like Suzanne's cannonball canter in the Banna 5K … Another top spot on the podium, plus finishing in the top 10 overall—excellent! Now it's time to knuckle down for a Zeus-inspired lightning run on the track … Good man!"