PUTTIN' ON THE RITZ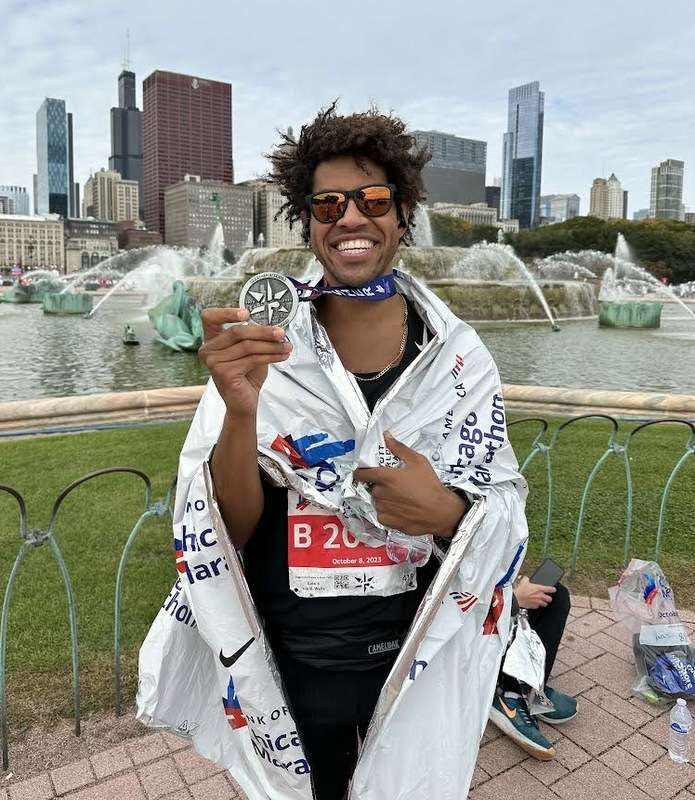 Stablemate Bjorn "Taco" Trowery finally achieved his sub-3 dream at the Chicago Marathon with a sensational time of 2:59:25—crushing 4'40'' off his personal best.
Trowery has spent the past few years aiming for this goal, with plenty of miles along the way. He even gave up his beloved crispy Mexican shells when he joined The Stablemaster's fat camp to get down to a leaner racing weight. Now that's dedication!
The Stable News' Goose Island IPA devotee, Ally "the Chin" Smith, caught up with Trowery on his favourite day of the week … TACO TUESDAY:
Ally: Well, well, well, if it isn't Mr Sub-3 himself. How's it going, Bjorn? I've ordered a tasting platter with many, many taco varieties.
Bjorn: Excellent, Ally. I'm really happy to finally talk this one over with you!
Ally: And I'm super excited to hear all about it; how was the weather? I know you hate high humidity.
Bjorn: After what looked like a horrible forecast, God smiled upon us and gave us a perfect, crisp 44°F day, with low humidity and low wind. It was a bit cloudy, but that helped as the race went on. You couldn't have better weather—in fact, the men's world record was broken, and the women's second-fastest marathon ever was run on the same day.
Ally: Couldn't have asked for a better day, then. Pretty special to share the course with a new world record holder and second-fastest female time. Now tell me how your experience went.
Bjorn: I knew I had the training to make it happen, but marathons are so tricky, and you can never bet safely. I set out to treat the first 15 miles like a training run, settle in from 15-22, and then get working through the finish.
The race played out perfectly. The miles clicked off so easily at the start, and I couldn't believe how calm things felt. I really started going to work around mile 17, but even that was about managing my pace, staying relaxed, and just letting the miles come easily. I kept telling myself, It doesn't have to be perfect, and that helped me mentally keep focused and at ease. 6:40s from 20 onward, and I knew I had another gear or two for the last 2 miles. I got to 24 and knew I had a good cushion, and that's when it really sank in that all the hard work was about to pay off.
Ally: Excellent.
Bjorn: I split a 6:3x for mile 26, blasted up that last hill on the course, made a left with 100-or-so metres left, saw the 2:59:0X on my watch, and enjoyed every single step to the finish line: 2:59:25.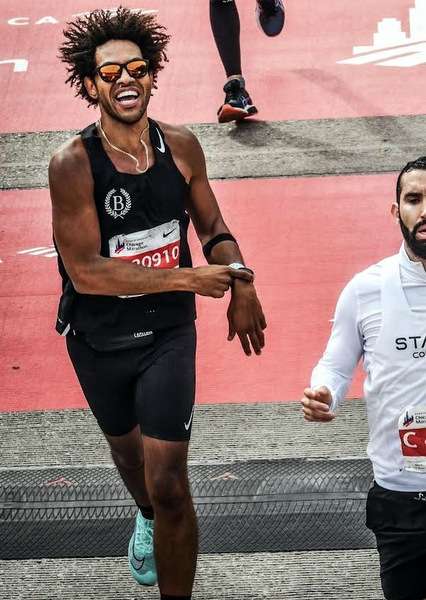 This cycle has been such a blessing and a testament to Coach's training. I PR'd every distance from 5K, 10K, 10 mile, to half- and full marathon. Most importantly, I've stayed healthy and feel more in tune with my body than ever. Just a beautiful block of training, and I'm so excited to rewrite my goals and push beyond what I thought was possible for me.
Ally: If that's not an advert for how good Stazza is, then I don't know what is! All the miles, sessions, and races have culminated in a perfect 'thon and sub-3. So chuffed for you, man. Seems a bit odd to ask as you're still buzzing from this, but what's next for the taco train?
Bjorn: Nothing! And it's so nice to say that! Some 5/10Ks will be fun to tackle, but the beauty of having such a focused goal is finally being able to recover and get excited about what's next. I'd love to break 5 minutes in the mile, and I'm due for that. Apparently, Coach wants me to push for a sub-2:50 in the marathon, and we will take that on next year!
Ally: That's a quality goal! All the way from the marathon down to the mile … I like your style. Enjoy your well-earned rest and laissez-faire approach to training.
Bjorn: Thanks so much, Ally. I'll see you in the New Year.
Coach Stazza was whizzing about on his brand new e-scooter (fully padded up, of course; we know how badly he takes a tumble) when the News called his hands-free helmet:
"You little beauty! A masterpiece of a marathon … Bjorn has been aiming for a sub-3 for the past year, and it's finally come to fruition in the Prairie State … Now enjoy your time off and jump into some local parkruns before we crack the 5-minute barrier for the mile … Have it!"