RAIVIS AIN'T NO ULTRA PLODDER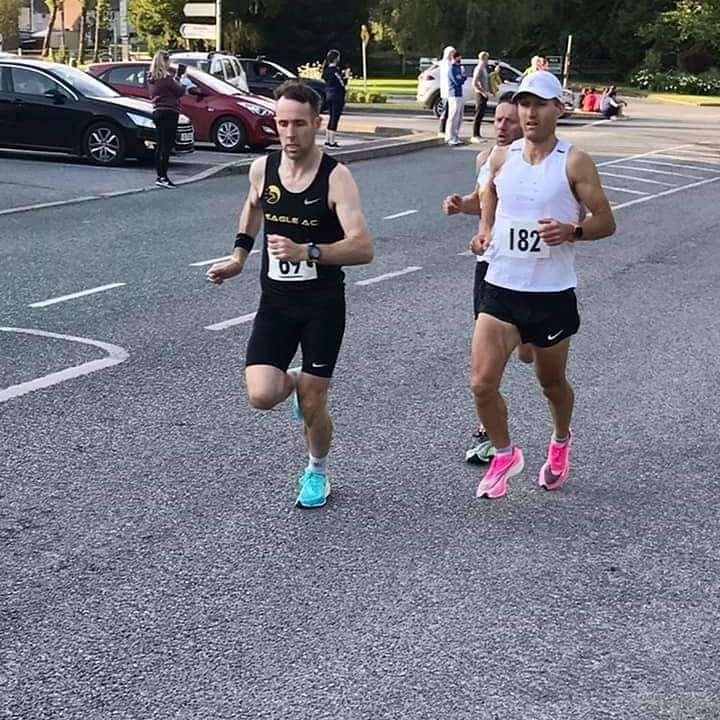 Stablemate Raivis "the Beast" Zakis dropped out a blistering 33:35, thereby bagging M40 silver at the Coillte 10K in Dundrum, Tipperary. The Latvian-turned-Irishman is normally seen crushing 50Ks at the IAU World Championships and uses local races as little sharpeners along the way. This one was as sharp as a tack.
The Beast finished 13th overall in a field of top talent but was modest about his excellent result, stating: "My PB days are well behind me, but you can call it a masters PB, as it was my first 10K as a master. 😀"
The modest man skipped past the press melee, but we grabbed him back in for a quick chat:
"During the few weeks leading up to the race, I wasn't feeling that I can run fast and was thinking that I can only run 34-35 minutes, but once the gun went off, I was good. My splits were faster than I thought they would be, I was feeling good and strong, and I was picking people off—one by one. We had a great battle for second master place, and I'm glad I came out on top. Got a little bit lazy in the middle of the race, but finished strong, and there is definitely more in the tank to give. It was great to be back racing—meeting old running buddies and pushing limits."
Back in the press tent, we asked Ally "Elbow Deep" Smith for a comment between massaging other Stablemates:
"That old boy can sure run fast! Bet he wishes he could keep that pace going for 50K! Great performance, Raivisimo!"
Saving on his data allowance, Coach Stazza gave us a quick call from Utah for a bit of blurb: "At least someone's come away happy from this race. 😉 Great running, Raivis; you haven't lost much speed at all since hitting the big 4-0. Excellent."
It looks like the Beast will be back in action in the not too distant future: "Will do a few shorter races during summer, but the big one is a 50K in Belfast on the 16th of October."
Jā, Raivis; ejam!