RAVI'S RACE—#S10RR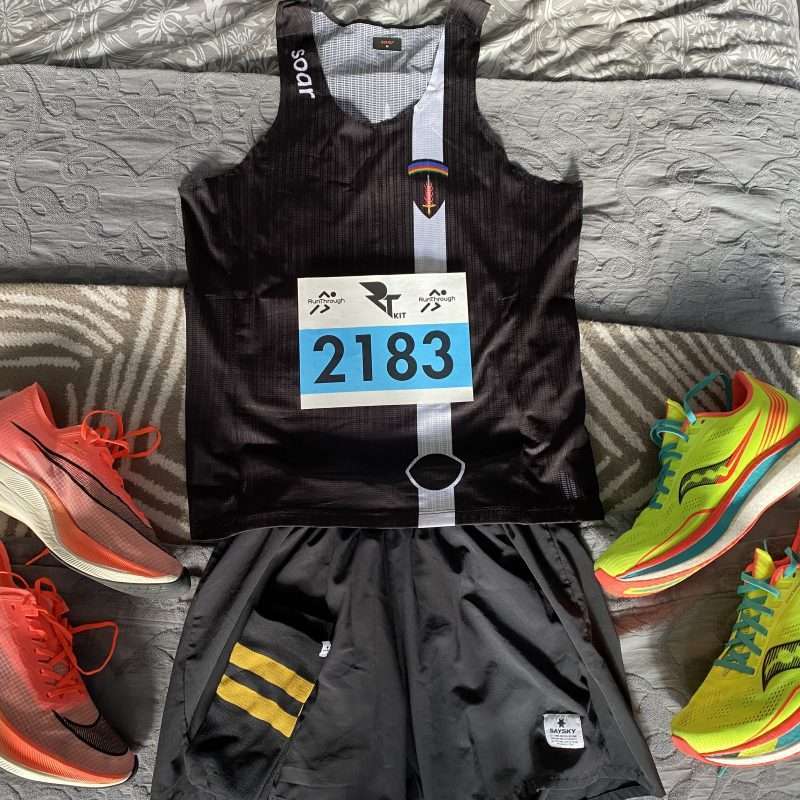 This is a Stable News x Stablemaster 10 Race Report.
Kempton Park 10K.
Yet another email from RunThrough … to my delight, it's an actual race going ahead; the joy and excitement at that news was delightful. As Coach Stazza knows, I've been experimenting with quite a few shoes, so I am having a dilemma the night before. 🤭
Unlike my fellow Stablemate, club member, and over 60% of the entrants, I elect to go forward with the Saucony and not the Nikes.
Meeting and warming up in and around a car park feels like a proper race meet back when I was young. It's cold and windy, but I don't care. My shin has prevented me from completing my training in the week leading up until today, but I still don't care … I am going to get to race off a solid, three-month block of training.
I go off as planned and don't force the pace—the target is in my head, and I listen. 5K done and still holding, so time to push without causing any pain. The body responds, and my body and mind don't give in. Although I did not kick on in the last mile as I planned, I crossed the finish line with a time of 39:37, having done what I planned to do by breaking 40min for the first time since returning from my stress fractures in 2017.
I am delighted knowing there is more to come and so happy that Coach has helped me overcome my injury issues. Stazza has shown me there are still goals to be achieved, even with my dodgy shins. 😜 Thanks for putting up with me, John.