RICH ROLLS A REAL RECORD AT RENAISSANCE RUN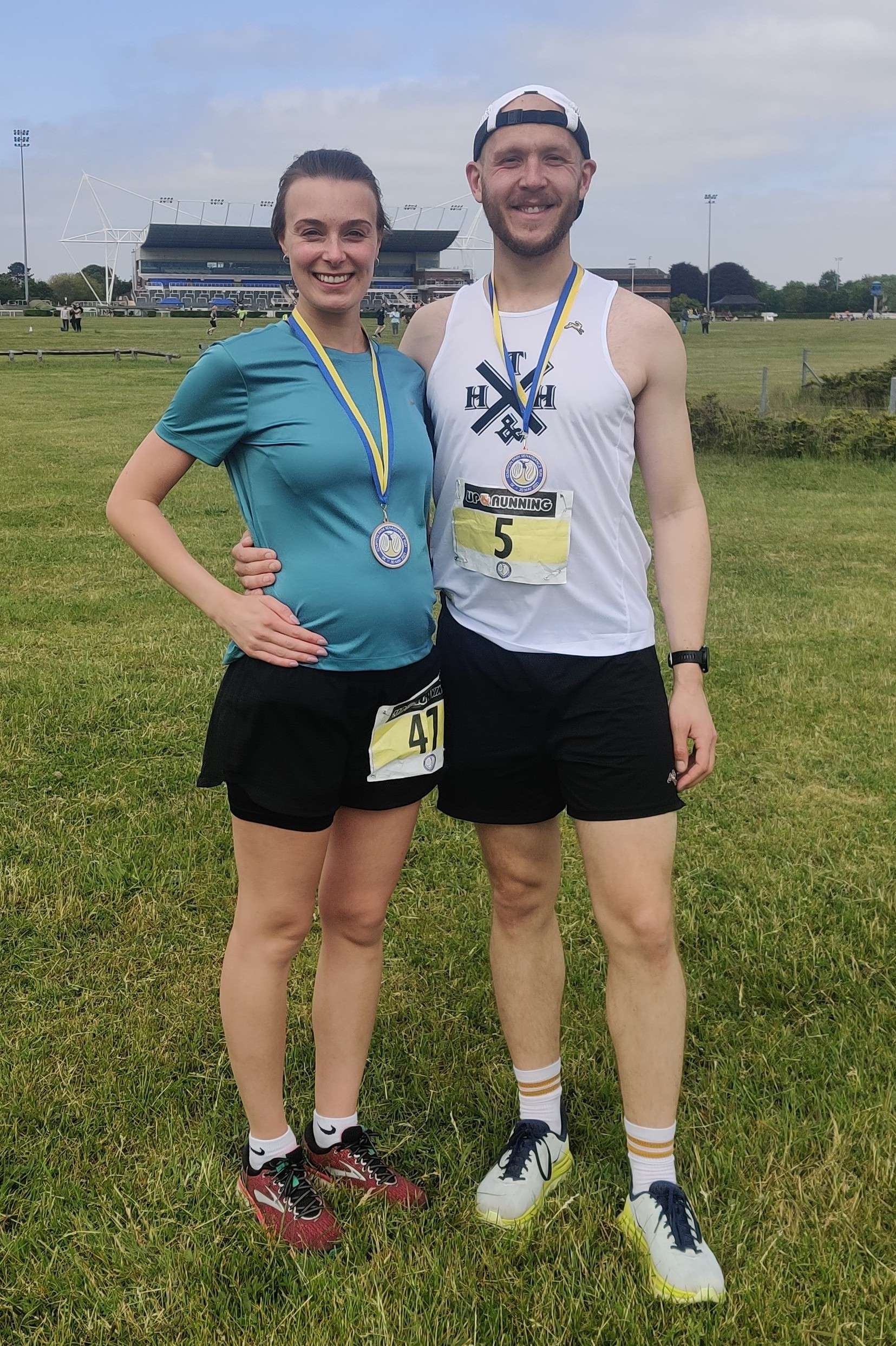 Stablemate "Rapid" Rich Beadle bagged his first sub-20 5K at the Kempton Park Renaissance Run. Bitmoji Beadle flew around the course like a special character in Mario Kart, crossing the line in 19:55, a 55-second PB! WAYHAY!
Beadle brought the sun out as he skipped along. Zeus himself must have favoured the young hero as he was basking in the glorious sunshine at the finish, carrying the swagger that a sub-20 man has.
The Stable News sent the ever eager Ally Smith to catch up with Beadle, who's been suffering with a nasty back injury.
"Been chasing this for a while (and riddled with a spinal cord injury these last few months), so I was super pleased to squeak under. Felt I left a little on the table, as I couldn't push hard without fear of hurting my back. But it's a nice confidence boost going under, especially considering I haven't done any sort of speedwork since around February/March."
The sub-20 man has clearly been busy training during lockdown … among other things that you might get up to, if you were "working" from home. 😉
"My race calendar sort of got thrown out the window a little bit this year. I was starting to build for the Manchester Marathon, but my partner and I found out we're expecting our first little one on that exact weekend."
Once Ally heard that news, he had to comment: "Rich has been a busy boy! Congratulations to them both and also on a great run by Rich."
Of course, The Stablemaster has to chime in: "Rich ran a milestone time with only easy runs these past few months. He'll be able to cut that down plenty (as long as the baby co-operates, haha). Massive congratulations!"
So what's next for the dad to be?
"[My] next race on the calendar is just for funsies with some friends in Shropshire, which is a hilly 10K through the trails near the Long Mynd. I'd like to try and get a good half done sometime before the baby comes, so I need to do a little planning and find something that slots into the timeline."
Never mind a race for funsies: the "fun" is just about to begin once the bump makes an appearance.