ROBLES ROLLS BACK THE YEARS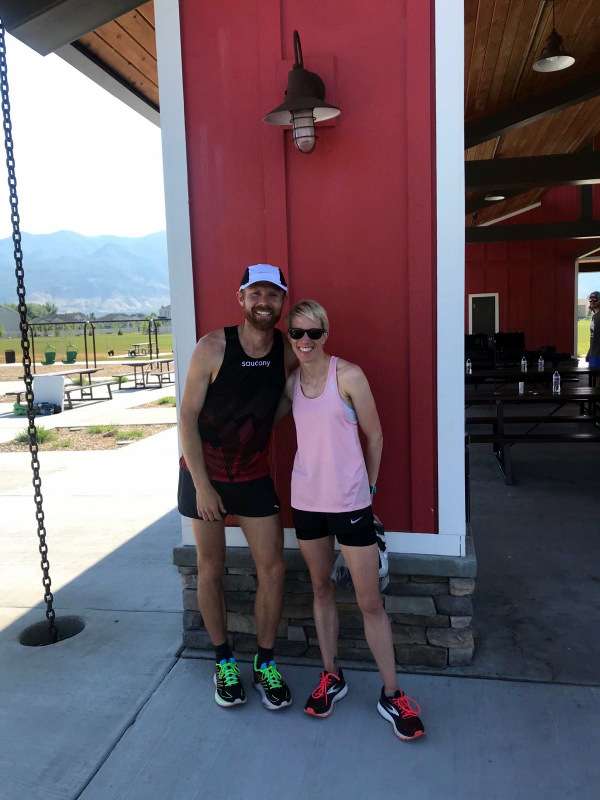 Stablemate and ultra aficionado Josh Robles recalled his youth with a stonking 19:53 at the Party at the Point 5K, taking a masters win in his hometown of West Point, UT.
The bearded badass wasn't put off by the hot, dry, and calm conditions, finishing top 10-12 overall. He was "beaten by a couple of faster guys, and a handful of scrawny kids on the high school XC team." Damn you, pesky kids!
The Stable News interrupted Josh at the Coach Stazza and Aoife Cooke meet-and-greet extravaganza at Toby Johnson's house to get a take on his race—in between mouthfuls of BBQ.
"I tied my PB to the second, but I'm seven years older (42 now) than when I set it. It's the same course, so it's apples to apples. I'm just older and wiser. 🙂
I knew I was in decent shape but was pleasantly surprised when I hit 'stop' on my watch; I never looked at it once during the race. Feels good to know that I'm still improving. The fact that it's a flat course is all the better."
Stable newsboy, Alix Schmidt (Ally had given himself a Danish name for the England vs. Denmark game at the Euros), gave us this quick comment before the game: "Josh has rewound the clock with that blistering 5K; keep up the good work, man."
We also grabbed Coach Stazza, between multiple photograph and selfie requests at the bash, to see what he thought: "Come through here so Josh can't hear what I'm saying. I want it to be a surprise when it hits the Stable News-stand. Josh is improving like a fine wine, getting better with age. If he tackles another 5K in the future, he might just sneak under that PB and beat some of them scrawny kids in the process."
So what does the future hold for Robles? "Undecided, but most likely a late summer/fall half-marathon. I'm too scared to commit to a marathon training block at the moment because we have a lot of family stuff on the calendar."