THE ROUND-UP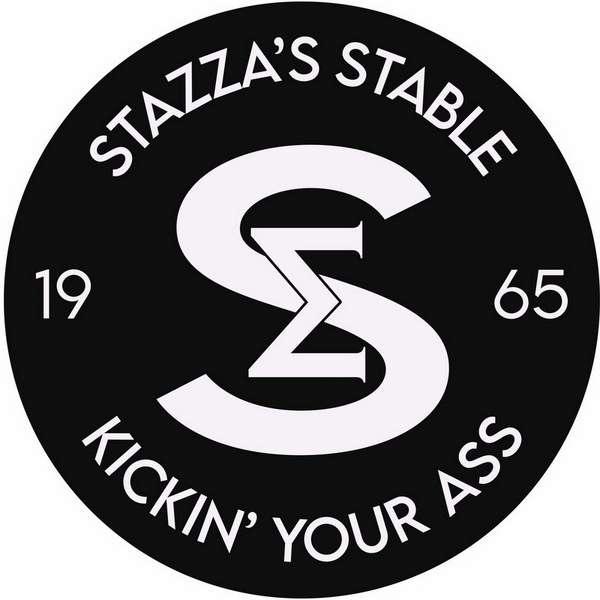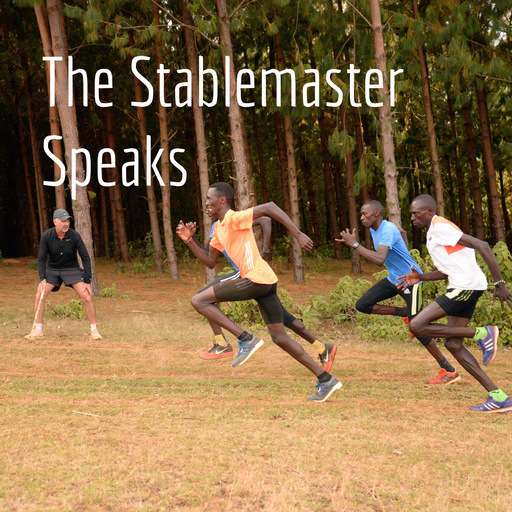 Apologies for the delay in getting out the next episode, but I've been away in Kenya. Fresh content shall be served shortly.
INTERNATIONAL VEST FOR DREW
Since joining us in January, Stablemate Kate Drew has obliterated all her PBs, snaffled an England vest over the HM, and is looking good for more success in the coming months.
"Dynamo" Drew has dragged her 5000m PB from 17:28 to 16:15, her 10,000m best from 36:36 to 33:58, and her half-Mary from 75:57 to 74:26. That last PB was earned in Antrim while representing her country (and finishing top Englishwoman) in the international team race.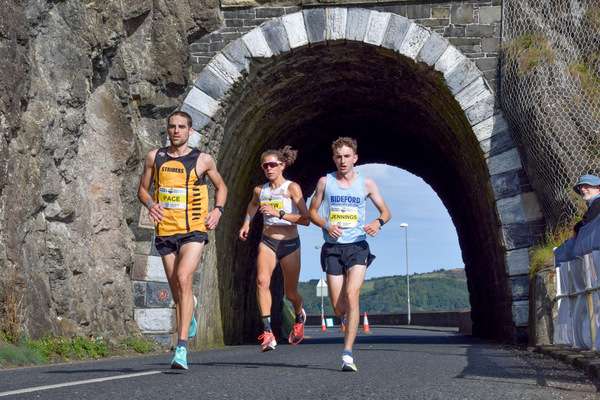 This weekend, Stablemate Drew will join Stablemate Joachim "the Viking" in Valencia, where they aim to smash their respective PRs. Although both are recovering from illness, they'll give it some welly in sunny España.
After Valencia, Drew will prepare for a sojourn in Kenya, where she'll spend six weeks training at The Stable's High Altitude Training Camp in Iten. Drew will join 10 fellow Stablemates—six will attend the Running With The Kenyans camp; the others will be there for extended stays.
A BRACE OF USATF MASTERS WINS FOR COOK
Stablemate Riley "the Captain" Cook (3:41 1500m/2:15 marathon) turned heads at the recent USATF Masters Championships, winning the 10 Mile and 12K titles. Cook is now gunning for a US Olympic Marathon Trials Qualifier. He'll join a number of Stablemates on the CIM starting line, all of whom are gunning for substantial PBs.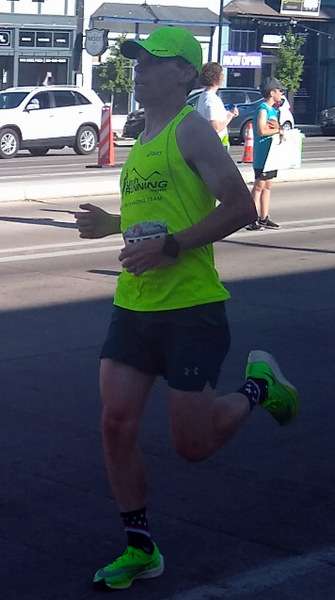 EDWIN'S READY TO SET THE STANDARD
Elite Stablemate Edwin Kiptoo is all set for next weekend's Nairobi Marathon. Edwin's flying in training. He recently dropped out 36km on the Moiben Road (approx altitude: 2,100m/6,900ft) at 3:15/km, which equates to a sea-level pace of 5-5:05 min/miles.
Although the Nairobi Marathon takes place at high altitude, we expect Edwin to drop out a fandabidozi time.
COACHING THE COACHES IN KENYA
I recently returned from Kenya after delivering the Coaching the Coaches course. Congrats to Paul, James, Mark "Caprice," and Anzal "Caprice Jr," all of whom completed the course—with flying colours—and are now qualified to coach beginners through elites.
On the course, we covered a wide range of topics: anatomy and physiology (musculoskeletal system and energy systems); strength and conditioning; common injuries and how to reduce the risk through progressive, structured training (along with targeted S&C work); optimum nutrition for life and running (including race fuelling, etc); client management, including a range of processes; business development; exceeding expectations; programme design from beginners through elites; everything from hills to intervals to endurance spine and structural runs, and 1500m to ultra training and racing. We had a good mix of practical (the lads had the opportunity to work with my élite Kenyan runners) and theory, with the students sitting a few exams, too (they weren't happy about that part).
KENYA RUN CAMPS
The January Run Camp is full. As mentioned above, we have 11 runners heading out.
The next Kenya Run Camp dates are: arrive Saturday, April 22, 2023, leave Thursday, May 4, 2023 (12 nights inclusive). Spaces are limited, and it's first-come-first-served. For further details, you can contact me: stazzastable1965@gmail.com
MARATHON SEASON, PBs GALORE, AND OH SO MUCH MORE
Marathon season is always a crazy time for Stazza's Stable, as we have people all over the world obliterating their PBs—and this one is no different. As well as full 'thon PRs tumbling, we've rewritten plenty of others. Here's a snifter at some recent records from the Stablemates (loads more to follow):
Marathon
Mike Williams—2:59:42 (60' PB; yes, 60 min PB)
Charles Talbot—3:26:28 (28' PB)
Adam Smyth—2:32:55 (16' PB)
Yufeng Guo—2:38:26 (7' PB)
Karl Gloster—2:37:06 (7' PB)
Ashley Holbrook—2:55:25 (6'30'' PB)
Keith Butler—2:51:16 (21' PB in 12 months; previous PB 3:12 from London 2021)
Tessa Ward—3:37:10 (13' PB)
Trae Durtschi—2:37:37 (6'30'' PB)
DJ Dorff—3:14:39 (24' PB)
Yogesh Patel—3:17:09 (7' PB)
Chris Beattie—3:07:17 (5' PB)
Bev Willis—3:21:20 (11' PB)
James Hooper—3:24:52 (1' PB, coming back from injury near race date)
Dan Smith—2:48:13 (10' PB)
Paul Griffiths—3:05:04 (3' PB, after sickness)
Mark Watts—3:14:39 (1'30'' PB)
Results Round-up
Kate Drew (5000m)—16:15 (27'' PB)
Kate Drew (HM)—74:26 (10'' PB)
James Richards (HM)—76:53 (20'' PB)
Riley Cook (USATF Masters 10-Mile Championships)—49:59 (for the win)
Riley Cook (USATF Masters 12K Championships)—First place
Aisling Fitzgerald (10K)—40:43 (1'37'' PB)
Elise Beacom (HM)—84:10 (4'' PB after long COVID)
Laurel Dorff (HM)—1:55:01 (11' PB; just two months in The Stable)
Steve Davis (HM) 1:25 (2' PB)
Liam O'Connor (National M50 Half-Marathon Championships) 1:15:54 (1' PB + second place)
Over the next few weeks, we have sixty Stablemates running marathons, with the majority taking on Dublin. Stay tuned for another ruck of PBs …