ROUND UP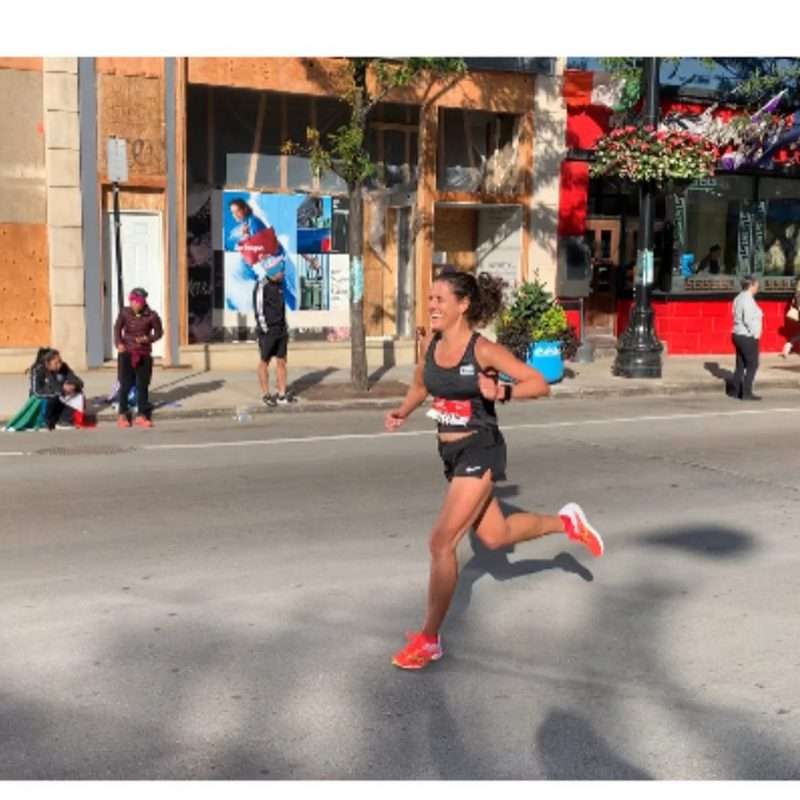 OLYMPIC HOPEFULS LACE-UP
THE IRON LADY DOES CHICAGO
Olympic hopeful Jen Hughes banged-out a cheeky little 2:51 training run at the Chicago marathon on the weekend to test her fitness after being diagnosed with iron issues.
Iron maiden Hughes is happy with her fitness and will now start her Houston Marathon build-up.
Hughes told The Stable News: "I'm happy to have made it through 18 miles at 2:43 pace—without using my watch. With a few more months training, Houston's looking good."
IRISH EYES ARE SMILING
Olympic hopeful and Irish international Joy Miller escaped the sweltering heat and humidity of South Carolina, where she lives, to race in the heat and humidity of Florida and brought a smile to the faces of her Irish fans.
Joy ran the 30a Half Marathon as a training run (part of her 'endurance spine' development) and finished in 1:21.
THE STABLEMASTER ON TWO OF HIS OLYMPIC HOPEFULS
The Stable News caught up with The Stablemaster (Coach Stazza) and asked about two of his Olympic hopefuls (Jen and Joy)…
"Jen's hoping to run the marathon for Greece in Japan. She's in a good place now for Houston. She'll get the Olympic Trials Qualifier, and then we'll attack the Olympic standard.
Like Jen, Joy hopes to make the Olympic marathon in Japan. With Fionnuala McCormack (Ireland) running 2:26 in Chicago, that only leaves two places for the Irish team. It's likely that Aoife Cooke will also qualify in the spring—with room to spare. This means, in all likelihood, Joy will scrap for the final spot. I'm confident that we'll have Joy under 2:29:30 by the closing date."
PRINCESS ALISSA CRUISES TO DREAM 5K
Stablemate Doctor Alissa Packer cruised around the Disney Castaway Cay 5k in 22'47"—like a dreaming princess—to open up her Stable racing account.
The Castaway Cay 5k is a unique event held for guests on Disney Caribbean cruises. The race takes place on Disney's private island, Castaway Cay.
The Stable News received reports that Doctor Packer ran the race dressed as Princess Aurora, singing 'Once Upon A Dream', and after the race was seen trying on lots of glass, Nike Vapor Fly Disneys.
Doctor Packer told The Stable News: "Hot. Hot. Hot. Humid. But fun!"
KENYA FITNESS TEST
On Sunday, Matthew Maynard ran the Manchester Half Marathon as a fitness test, before heading out to Stazza's Stable High Altitude Training Camp in Iten, Kenya.
Matthew will head out to the high altitude camp at the start of November for 5 months intensive training in preparation for the Manchester Marathon, where he hopes to go sub 2:50.
Matthew works long hours in an abattoir. A few weeks back, he got into a scrap with a cow. The cow dropped the nut on Matthew and then Kicked him. Although many-a-man would have dropped like a sack of spuds, Matt stood his ground and sent the beast off to slaughter.
Unfortunately, for Matthew, the savage attack left him injured and unable to train properly. A week before the Manchester Half, his injures healed and he decided to give the race a lash. He came home in 1:25.
Philosophical Matthew told The Stable News: "I can't wait to get out to Stazza's Stable High Altitude Training Camp, where I'll be able to train full-on."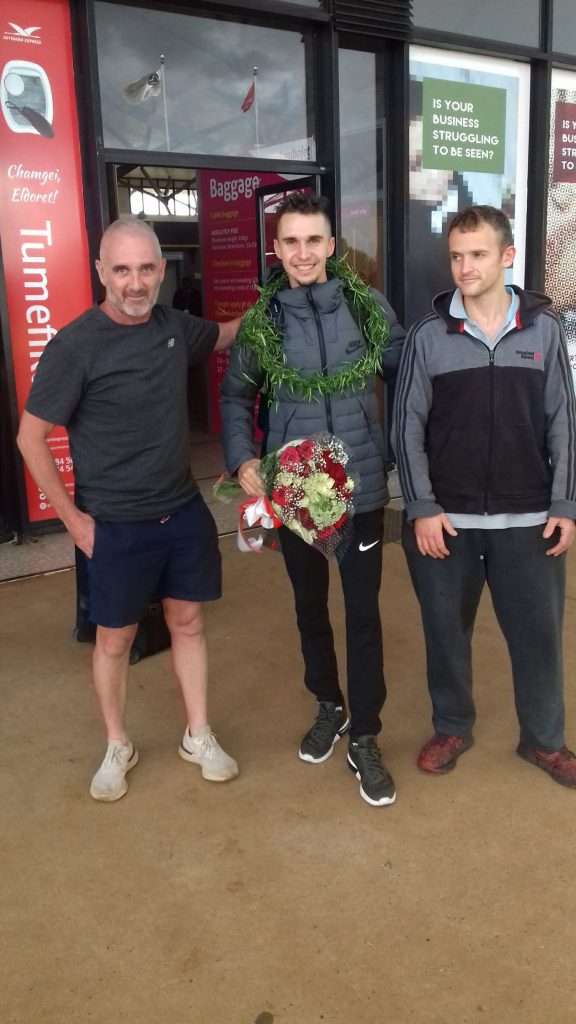 The Stablemaster (Coach Stazza) told The Stable News: "Matthew's jacked his job and heading off for 5 months high altitude training to prepare for his first marathon. We'll have him in great shape. Aoife Cooke and I are heading out in December, and then we have many guests coming over in January and February, so he'll have plenty of training partners. He'll train with some of my elite Kenyan runners too."
Coach Stazza went on: "This is Matthew's second stay at the camp, so he'll settle in quickly. It'll be great to see him come on without the problems of working in the abattoir."