RUNNING FREE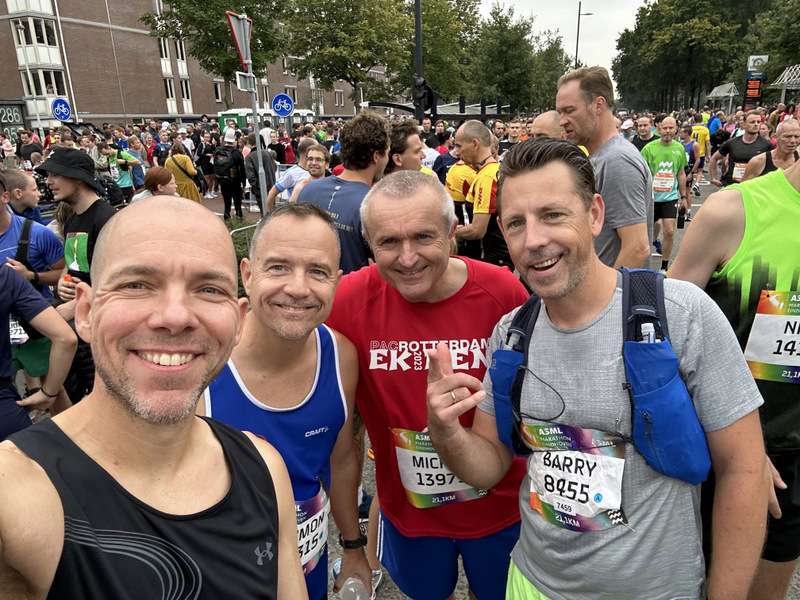 Stablemate "Slam" Duncan Epping hooked his half-Mary PB into next week, scoring a storming 1:25:52 at the Eindhoven Half-Marathon.
The Dutch hardcore punk and metal fan thrashed a headbanging 4'48" off his previous best from December 2022—all while on Stazza's Super Base. (He joined The Stable in May this year.)
En route to a top 10 M45 placing and 175th overall, Epping "enjoyed" the 20℃, 75% humidity, and relatively high dew point. It could've been worse, though, as the forecast a week out was for a scorching 26℃. Godzijdank!
Here's what Slam told The Stable News:
"Coach Stazza gave me a race plan, dividing it up into three sections: start comfortably fast for the first 5km, find your pace for the next 10km, and then finish strong. I managed to nail the pace for the first 15km in both sections, but the last 6 were hard. The weather conditions were taking a bigger toll on me than I expected, and I developed a cold over the weekend, so my legs didn't feel as they normally do. Nevertheless, I was very happy with how it went and am extremely happy with the PR."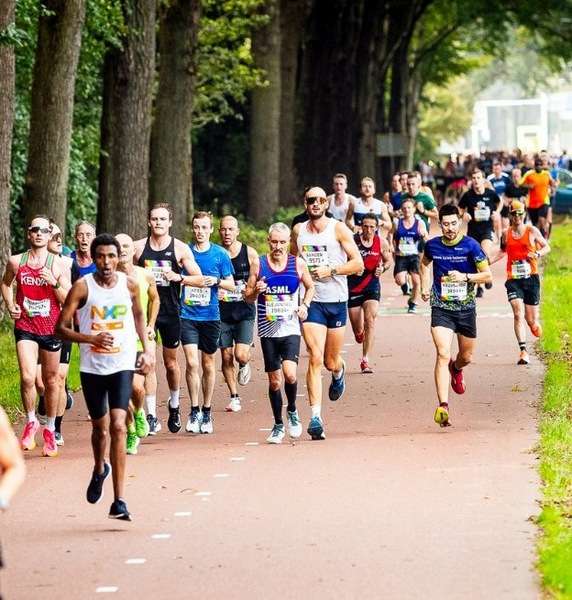 Coach Stazza was slaving away in the Mauritian heat when the News called in for a catch-up:
"Lads, it's a hard life over here … The sweat dripping all over my laptop is really annoying … I'd much rather be back home with the wind and rain, ha-ha … Seriously though, what a fantastic canter from Slam Dunc! He followed the race plan to a T, and even with a touch of the sniffles, he finished strong and landed a huge PB … Well in, Duncan!"
Slam has his sights set on another half-marathon in December, in which he hopes to go sub 1:25, before buckling down with some winter training for a sub-3 attempt at the Rotterdam Marathon in April.