SARAH PREFERS TO RUN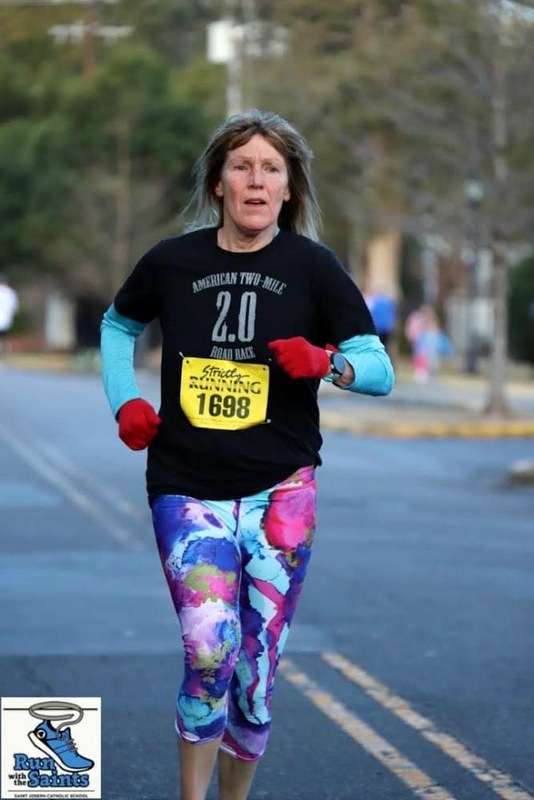 Freshly minted Stablemate Sarah "Tigger" Allers bounce, bounce, bounced her way to a masters (W60) victory at the Run with The Saints 5K in an angelic 22:31—the fastest she's ever run in that category. (Of course, she's also gone sub-17, a few years ago.)
The cold, calm climate suited Allers as she rattled out splits of 7:11, 7:17, and, with an uphill finish, 7:24, finishing only 30 seconds behind her husband. He'd better watch out!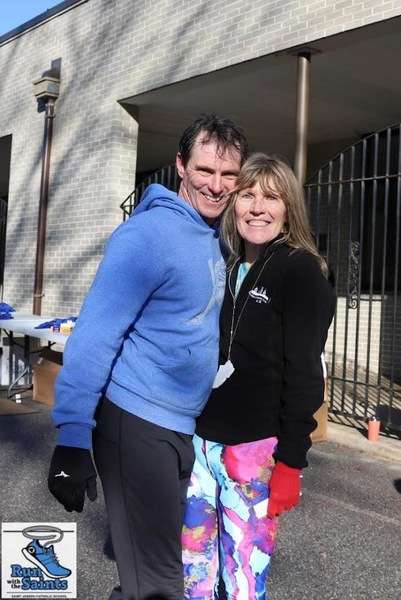 The Stable News pulled Allers away from her 1000th viewing of Mary Poppins for a quick synopsis:
"Very pleased, as it was only my third race back from 22 months of not competing at all.
I've only had seven weeks with Coach, and I'm looking forward to more improvements and more cash, ho-ho! I banked $50 with my masters win!"
The Stable News found Coach Stazza and Ally "the Chin" Smith learning to ski at Zermatt, the renowned resort below the Matterhorn in Switzerland:
Ally: I'm not too sure about this, Coach; can we not just stick to the blue routes?
Stazza: Not a chance, my boy. Carpe diem!
Stazza flew down the mountain with the poise and grace of a Swiss mountain goat.
Ally, on the other hand, whipped out his toboggan and took it throttling down the mountain at 120 mph.
Ally: What a rush! I was bouncing down the face like Sarah Allers on her Run with the Saints 5K. She obliterated that course and took a masters win; what a woman!
Stazza: She did indeed, and with only seven weeks' training with us, she's got plenty more to come off that. Sarah is a massage therapist by trade and is a great addition to the group. Welcome aboard, Sarah.
Allers backed up The Stablemaster's faith in her with another category win at the Hot Chocolate 5K in Charlotte this past weekend.