SHEAHAN'S A POET AND HE SHOWS IT—#S10RR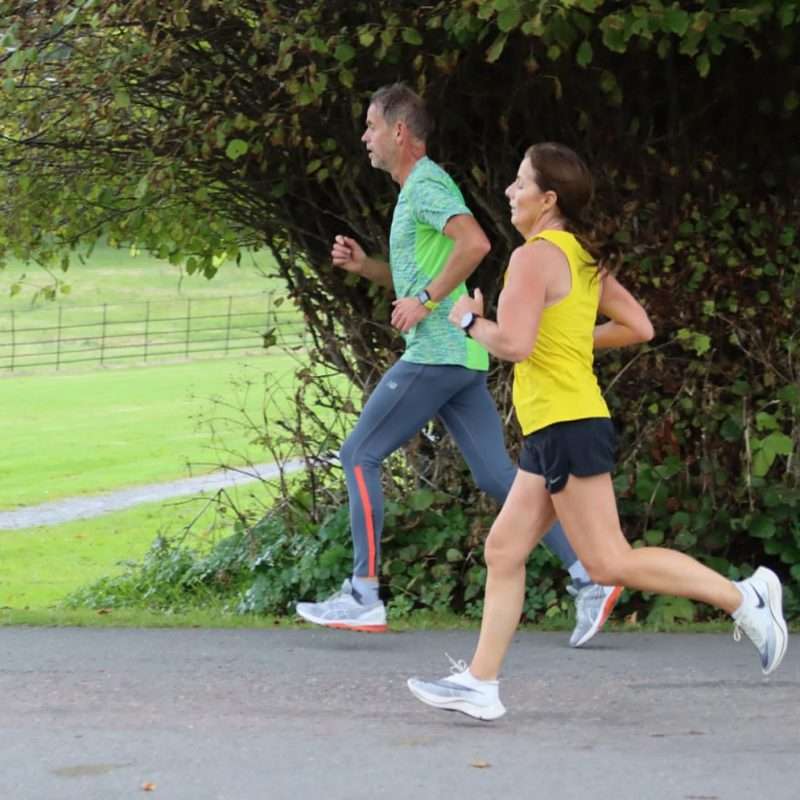 This is a Stable News x Stablemaster 10 Race Report.
"I WONDER"
Well here I am 12 months later about to attempt another lockdown TT No. 2.
Did the same route last year for my 55th birthday TT No. 1.
Now I must try again at 56; could be doing it again at 57!
Pulled out my new top and shorts bought nine months ago for racing to match my
Pink cheat shoes—might as well use them while they fit me.
They say if you look good you run good! We will see.
The course is first mile very fast (downhill).
Next three rolling hills.
Last two flat.
As I stand at the start trying to get into race mode (failing miserably.)
What are the tactics this year?
Got it! Go out hard and hang on or at least try.
I better start this bloody thing or I will get caught at the railway crossing.
(Last mile i cross a railway line twice.)
Hit the watch, off I go. Cheat shoes are great for running down hills I find.
There are three walkers on the road in front of me.
Will I roar? No, they look old.
There seems to be a gap on the outside. Go for it!
Frightened the daylights out of them.
Said sorry. Hit the first mile mark. Mouth dry. O, god! Five more to go.
Up and down the rolling hills. Don't look at watch. Keep going. I must be going well, as I feel knackered.
No. 1 fan is at 3.5 mile mark. She does not look too worried about me. I guess I feel worse than I look.
Up the last half-mile hill. Legs feel they are on fire—at least no more hills.
No. 1 fan is at 4.5 mile mark. Expression has changed—I must look now how I feel.
Has my watch stopped? Where is the five mile beep? At last it beeps—one more to go.
Running form is gone. I feel like a giraffe after ten pints of Guinness!
Keep going; good, railway gates are open. Watch beeps for mile six. The next .2 of a mile feels really long, especially when you are looking at the watch all the time. Finished stopwatch. Check again that watch is stopped, as I can't see it with so much sweat in my eyes. No. 1 fan arrives. What time did you do? I don't know as I can't see watch; breathing is really heavy and the sweat running into MY eyes is piercing them. Recover and see watch says 5:50 a mile. That's faster than last year. Better save it in case I press the wrong button and lose it. No. 1 fan congrats me. Change clothes and do three mile recovery run home. On this run, I think about TT. Pretty happy to go faster, but it was so hard, and I died a bit in the last two miles. Plug watch into phone; first mile was 5:11. Off the wall, as I thought I'd died a bit in the last two. Overall time 36:13 (37 sec faster this year.) Lost about 30 sec in the last two miles. If I could get half of that back, I would break 36 minutes.
If we have lockdown TT No. 3 next year, I will be 57.
Is sub-36 achievable! I WONDER …