SPELLBINDING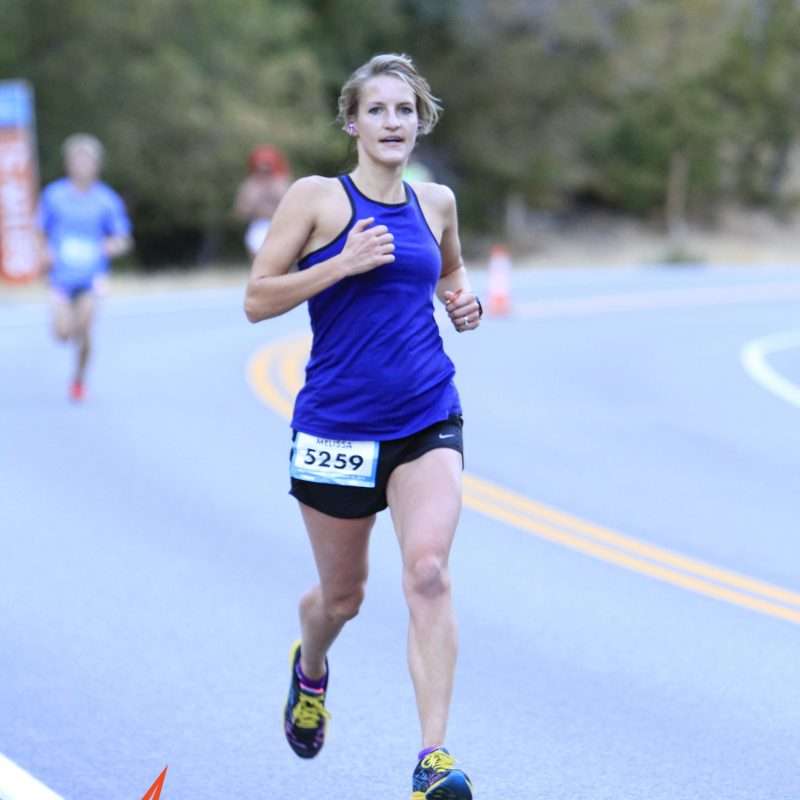 MAGIC MELISSA SPELLBINDS WITH A SUB THREE AND A 10-MINUTE 33-SECOND PR
Magic Melissa Terpenning ran a spellbinding 10-minute 33 seconds PR (2:55:12) at Saturday's St George Marathon.
Terrific Terpenning's huge PR follows up on her three minutes 8-second half marathon PR at this year's Hobble Creek race, where she finished in 1:22:12.
A week before the St George Marathon, Melissa had an accident playing with her kids and was unable to run. She wasn't sure if she would even start, never mind going sub three and running a 10-minute PR.
Coach Stazza told The Stable News: "On Sunday she could hardly walk. She badly bruised one of her quads. Luckily, she managed to get an appointment at the hyperbaric chamber, which eased things. On the morning of the race, it was touch-and-go. She went for it and it paid off. Next year, she'll compete for the win."