SPILLANE'S HAIR-RAISING FINAL RACE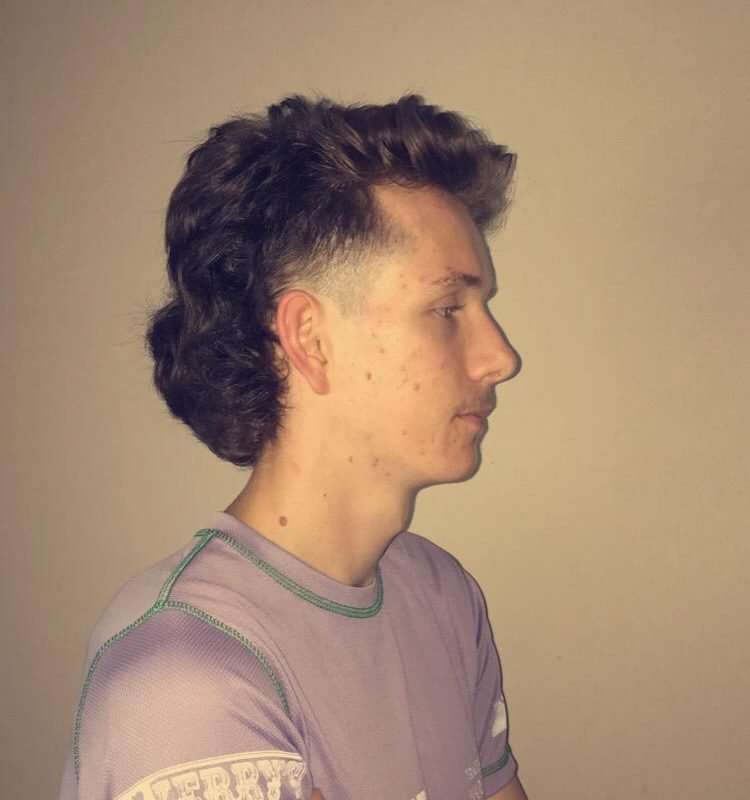 MULLET MAN, Oisin Spillane, rounded off his final race of the track season and his final race as a Stablemate in Stazza's Stable with a PB (8:55) and sixth place at last Sunday's Irish Junior National 3000m Champs in Santry.
Speedy Spillane is the only Kerryman this century to run three sub nine-minute clockings over 3000m and he's still in nappies. Spillane will make the transition from nappies to y-fronts/boxer shorts this winter as he moves away from home to study at the University of Limerick (UL).
Young Spillane ran a perfect final race, working his way through the field and running even splits.
Spillane told The Stable News: "…was really tough passing people in the wind…not too bad a result."
The Stable News caught up with The Stablemaster and asked about Oisin's incredible improvement over the past few years: "Yeah, when he started with me, his club, Tralee Harriers, had him running way too many races with no clear structure to his training—a usual problem with junior athletes. We cut out a lot of needless racing and worked on a longterm plan, which was to get him competitive on a national level as a junior and set him up for the transition into senior running. The most important things were to keep him injury free and ensure he had lots of space to grow into as a senior. We achieved both of those key goals."
The Stablemaster continued: "We took him from a mediocre mid-pack kid to 7th in the national x/c champs and 6th in the national 3000m champs—always keeping him on the minimal amount and the appropriate training."
When quizzed about why he was releasing Spillane, The Stablemaster said: "With Covid and all that malarkey, we thought he might be staying at home and we planned to move him in with James Doran (the top senior male runner in Kerry) and Paul Moloney (50' 10 mile fella). But he managed to get a spot on campus at UL. It didn't make sense for him to be training away on his own at UL when he could jump in with other lads. Also, there's a decent enough coach at UL. He's ready now to get on with things. It'll be interesting to see how he goes. Most of the juniors ahead of him will burnout or dropout of the sport as they're overcooked—battered from hard track sessions. He's perfectly set to press-on but it'll all depend on how he transitions into adult life…"