STABLELOVE SEXARATHON, PRELUDE TO A KISS 5 MILE 'MATCH' RESULTS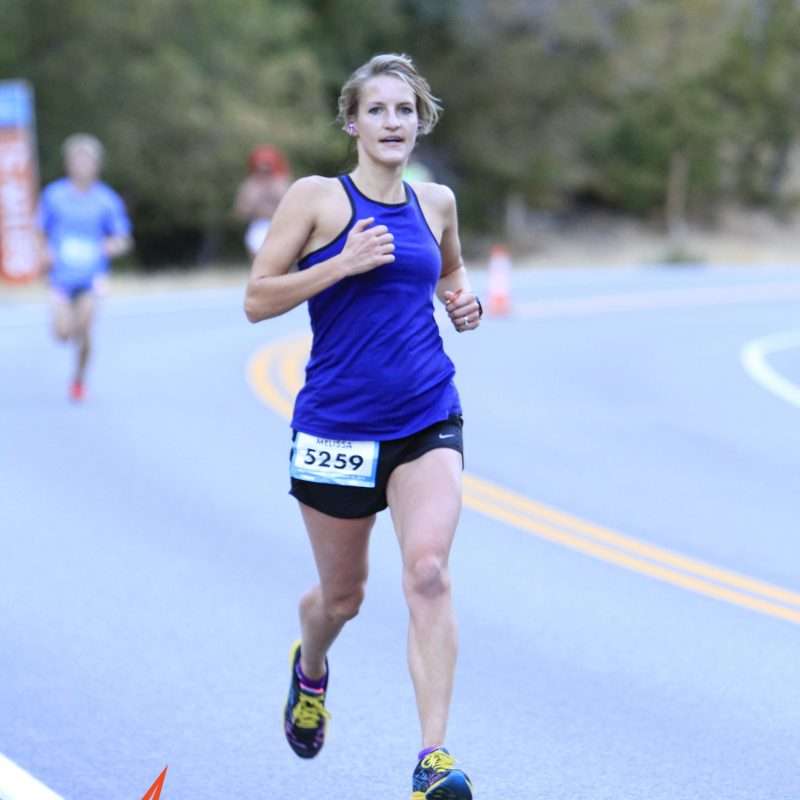 The second 'Match' in the Stablelove Sexarathon series took place on the 29th April. As usual, all Stablemates gave it some serious welly over the 5 mile 'Match' and again, we had well over 25 unofficial PBs—with some spectacular PBs and times. As in the 5k 'Match', General Puffball and I didn't just pick the fastest times or the biggest PBs; we looked at each Stablemate's 'Match' based on their current fitness against our predictions, extrinsic considerations—like work and family, etc—, injuries/sickness/and similar factors, weather, altitude, course profile, and each individual's personal circumstances.
Let's have a look at each of the top ten men and women and the special mentions…
Men
1st – Andrew The Student McMahon – When Stablemate McMahon dropped out a gobsmacking 6'28" (unofficial) PB of 29:25 for his 5 mile 'Match', the frisson of fear reverberated through the secretest of secret WhatsApp Stable Groups, We Are Cork—a zeal of speedy zebra: Aoife Cooke 'DQ', Damian Fat Fingers Kenneally, Mark Smith, and Paul Moloney.
After thinking he'd bagged the win with his 50" (unofficial) PB of 26:01, Fat Fingers Kenneally was straight onto The Stablemaster, bleating on about Andrew's jaw-dropper: "Where did that come from?" Kenneally asked, slobbering like a teething baby. "We're all talking about the young fella. Who is he and what's his story?"
"The lad's been tipping away nicely," The Stablemaster replied, nibbling on a slab of salted caramel chocolate. "He's coming on great—he's only nineteen; he's one to watch…"
2nd – Paul The Mauler Moloney – The Irish Masters National x/c champion delivered a stunning 25:08 to take second spot. Over the 5k 'Match', Moloney The Mauler trailed the 3:42 1500m man, Riley Cook, by 21 seconds (Cook took first for his 14:47 at altitude—equivalent to a 14:17 at sea level). This time, however, Moloney The Mauler was just 41 seconds behind Cook and therefore, according to The Stablemaster's sagacious calculator, pipped Cook by a few seconds—he narrowed the difference on the min per mile). Paul is cooking nicely and we have no doubt he'll turn a few heads when the racing opens again.
3rd – Riley Cap-ee-tan-o Cook – Winner of the Stablelove Sexarathon 5k 'Match', Capeetano Cook, finishes third in the 5 mile, with a blistering fast, 24:27 (equivalent to 23:40 at sea level). Even with such a stunning run, it wasn't quite enough to grab one of the top two spots. The Stable Capeetano is on fire right now and if he continues like this, he'll be tough to beat in the St George marathon, where the course record of 2:14:44 will surely go this year (Cook holds the 35-39 course record with 2:16:09).
Joint 4th – Peter The Greyhound Pedro Noone and Padraig Sheahan – One of the first out of the traps, Pedro threw down a 2'31" PB to run 30:39. Pedro joined Stazza's Stable six weeks back and already, he's making huge gains. Great run.
In joint fourth, Padraig Sheahan (55) ran a 2'17" PB and had this to say: "Ran my local 5 mile race route, which is a proper 5 miles… Pb last year was 32:16 so I am trying my bit to keep us old geezers high up in the order."
6th – Dave Laces Mullins – Since joining Stazza's Stable last year, Dave has consistently performed well and regularly bangs out huge PBs. His improvement over the last nine months has been astonishing, but it's all grounded in solid work. Dave dropped out 32:38 for his 5 mile 'Match'. He told The Stable News: "Delighted with the 5 mile time. I had in my head to go sub 34 so sub 33 was a great result. It's a PB for a 5 mile as it was my first but I think I managed to take 2 mins off my 4 mile time as it was sub 26."
7th – Mark The Hermit Smith – Unseen for years (he only pops out when there's free beer after marathons), The Hermit was spotted, fizzing around the streets of Cork on Wednesday morning. Quietly, and without any fuss, The Hermit gave us a 25:52 for the third fastest run of the day. Recently, the 2:26 marathoner ran 53' in the Dungarvan 10; it's clear he's building nicely and responding well to the Covid training block.
8th – Damian Crusty I Wanted To Win With My Fat Fingers Kenneally – It's all sourdough for The Breadman: he dropped out a 50" (unofficial) PB, running 26:01 (so close, yet so far), thought he'd done enough to take the win, and still found himself in eighth spot. He told The Stable News: "The standard in Stazza's Stable is extraordinarily mind boggling."
9th – Josh I Get Younger Everyday Robles – The youthful Robles, more at home in the mountains and on the trails, matched his 5k pace over 5 miles (33:45). Robles was seen and heard dry heaving after his 'Match'. To hold his 5k pace over 5 miles shows how much effort the youngster put in to his 'Match'.
Joint 10th—David Greene, Ally The Big 'G' Smith, and Michael Forde – Although David took a cheeky little downhill route, he still makes the top ten with his stonking 1'07" (unofficial) PB (26:50)—when we factor in the 'Strava Gap', it still brings him out with a decent (unofficial) PB.
Ally The Big 'G' Smith ran 35:27, which included a 5k PB along the way—by any standards, that's some running.
Michael Forde makes the top ten with a 52" PB and nipping under 30' in 29:52. Michael's run proved all the more remarkable as he ran the first 4.5 miles of his 'Match' into a headwind.
Special mentions (receive a prize along with 4 bonus pts) go to…
Ken Ince: Ken got out early and did his 'Match' on Tuesday but he came home with a nice, shiny DNF. Ken, however, is a beast. On Friday, in a howling gale, he got out again and gave it another shot— here's what he said: "After Tuesday's blip, I decided to try again. My head dropped Tuesday when my splits slowed and I pulled to the side and stopped, probably putting pressure on myself if I'm honest and haven't done a 5miler. So today was getting the monkey off the back and finishing the 5miles and yes it was hard, last two miles into a headwind and trying to grind it out on your own was tough but glad I got it done." Ken finished in: 28:34.
Darren O'Connor
We'll let new boy on the block, Darren The Story Teller O' Connor's words speak for themselves; here's what he told The Stable News:
"Mr. Stablemaster, factors (not excuses) you must consider for my entry:
1. I'm only a newbie and so haven't benefited from prolonged exposure to your infinite wisdom (I hear flattery will get you places).
2. I was running in circles and got a little dizzy towards the end.
3. Due to the current "unprecedented situation" I haven't had a haircut in a couple of months and am carrying extra hair-weight.
4. There's a small hurricane passing through Cork this evening, and said mop of hair acted as a sponge thus adding approx. 40% of my body weight in rainwater being carried throughout.
5. The aforementioned hurricane has this weird phenomenon where the wind is blowing omnidirectionally- as a result I was running into a constant headwind of at least 47m/s at all times.
6. Having never run a race at this distance, technically this is a PB.
Gotta love a trier…
The Women
1st – Tawny Protein Balls Bybee – The Utah running celeb turned on the class to show that she's well and truly on her way back. The Utah 'A' Lister popped out a 29:36 (equivalent to 28:55 at sea level). Excellent running after only a few weeks back into serious training.
2nd – Christina The Flying Finn Mischa – stunned Stablemates with a stunning 30:38 to take second spot. The Flying Finn ran the 5 mile 'Match' at a quicker pace than she dropped out her 5k 'Match'. Here's her 'Match' recap:
"Think everything went pretty well and I am satisfied with this effort today. I can't seem to catch a break with this weather right now and it was 1° C and snowing with a few windows of sunshine so not ideal weather but it didn't start hailing until the race was over so that was a plus. I convinced my boyfriend (The Stable News would like to mention that the BF is a top Finnish x/c skier) to be my rabbit so I had someone to run with which was reallllly nice. My plan was to run 3'50 pace and then crank it up the last km and I think I executed it right on the money. I felt somewhat in control the first 6 km and then started to fight. HR monitor wasn't working so that was a bummer but good to just focus on running and nothing else! Legs felt strong and ended with a good push."
The Flying 'Finn' has nearly finished her PhD at Jyväskylän yliopisto (translation: Jyväskylä—it's all Finnish to me). Her doctoral project is a longitudinal study, focusing on the development and progress of junior cross-country skiers by following performance, health, stress and sleep/recovery related variables. She told The Stable News: "My hope is that I can uncover results that can be applied by coaches and young athletes that are training for many endurance related sports to further optimise training."
3rd – Joy Betty Ford Miller – Joy (US Olympic Marathon Trials Qualifier and Irish Olympic hopeful)ran a hungover 29:06 and here's what she said: "I need to get my shit together—this was bad. Felt like shit: chest was burning. 20 plus mph gusts in all the wrong places!!! Ugh might be time to get a dietitian and cut out the quarantine boozing. I'm way off the wagon." Nuff said.
4th – Melissa Terpenning – in her first ever 5 miler, Melissa popped out 31:19 (at altitude). After a niggle, Melissa's on her way back. She's tipped away patiently and no doubt, she'll find herself in great form in time for the prestigious St George marathon where she'll drop out a huge PB.
5th – Dee Sheahan – A great run from Dee. Dee ran a 1'03" PB to come home in 38:07. Great to see Dee's assiduousness paying off.
6th – Becky Smith – Yet another PB for the Santa Barbara frontline worker. The Beckster flew around her 'Match' in 31:15. Becky is coming along great and making huge gains.
7th – Cathy Sully – A 45" PB for 36:17 sees Cathy in the top ten again. The PB merchant continues to fly. Like Dee's assiduousness, Cathy's sedulousness is evincing that hard, consistent, and smart work pays off.
8th – Sally Forristal – The 2:54 marathon woman from Kilkenny takes ninth spot with a 32:52. Sally the trainee pedagogue, hammered around her 'Match' on a lumpy old route, matching her 5k pace from four weeks earlier. It's clear Sally's responding well to the lockdown training and, you heard it here first, watch this woman carefully: we have another Aoife Cooke on our hands here…
9th – Gaynor Glorious Watts – Like Sally, Glorious the yogameister stretched out her 5k pace to the 5 mile distance; also, she ran her first ever 5 miler race/TT, finishing in 35:16. Great to see the ultra legend (in her own lunchtime) dropping down to the shorter distances and giving them a good lash.
Joint 10th – Mel Conger and Sonali Desai– Sonai banged out her first ever 5 mile time trial in 46:27 (not far off her 5k pace). When Sonai joined Stazza's Stable, she was recovering from a serious stress fracture. She's responded well to her training, and slowly, we're building a confident and robust runner. It's great to see her improving both her speed and endurance.
Mel finished her 'Match' in 35:34 (at altitude), which shows a further improvement in her endurance. After the race, flat on her back on the ground, Mel told The Stable News: "That was tough. I normally run with Heather and we stop halfway so Heather can quaff a glass of Merlot—today, without Heather, I just pushed on. I think I prefer it when Heather's there to suffer too."
Special Mentions – Sophie Carter and Savannah Berry.
Sophie Carter – Even though the 2:48 marathoner's 32 weeks pregnant with twins, she still gave the "Match" a lash. In her first attempt, her calf gave out to her. Rather than give up, she gave it another go a few days later and here's what she told The Stable News: "Went out for a walk…. started running and didn't want to stop… calf is 70 percent better… can at least run on it and no ill aftereffects. 32 weeks with twins and bump is larger!"
Savannah Berry – Since competing in the US Olympic Marathon Trials, back in February, Savannah's been ticking over—mainly x-training. Savannah decided to have a little run-out and popped out a solid 31:11 (at altitude). Great to see Savannah back at it.