STABLEMATE JACK THE RIPPER SPENCER RUNS 26-MINUTE PB IN SEVILLE MARATHON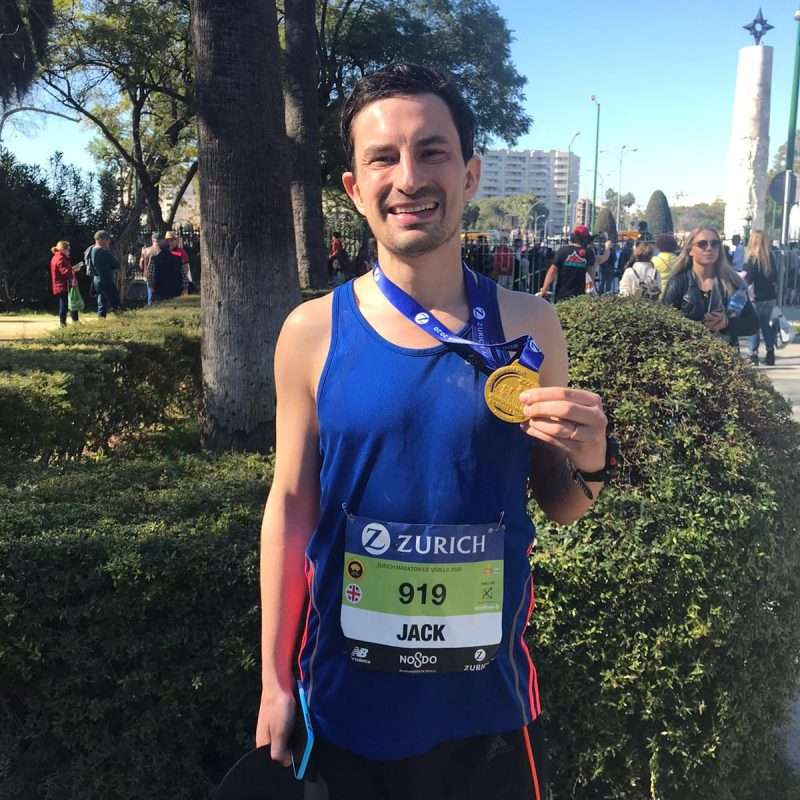 On Sunday, Stablemate Jack The Ripper Spencer mutilated his PB in the Seville marathon. Jack ripped a stunning 26 minutes off his marathon PB, to finish in 2:55. Jack's previous best stood at 3:21, which he ran in the 2017 London Marathon.
Seven months ago, Jack The Ripper Spencer, joined Stazza's Stable. At the time of joining The Stable, the cockney killer's goal focussed on recovering from injury and building up to PB in Seville.
The Stable News tracked down his coach, Coach Stazza, to ask about Stablemate Spencer's incredible PB. We found Coach Stazza enjoying a large cappuccino and a white chocolate brownie in Costa Coffee, Tralee.
"Yeah, Jack The Ripper Spencer murdered his PB there. From his training, we knew he could get after 2:55(ish). But still, it's a big jump to take over 25 minutes off your marathon PB from seven months training. He needed to get out there and do it. This honeycomb in this white chocolate brownie delivers a cheeky little surprise."
Supping a well earned beer in a swanky Seville cafe, Stablemate Spencer told The Stable News: "I'm absolutely delighted with my run. My calf started acting up in the final few miles but I knew I had it in me to kill it."
Jack The Ripper Spencer will now enjoy a rest and mull over his next move. It's likely that he'll look at dropping his PB down to 2:40 in the autumn.