COOK BOUNCES BACK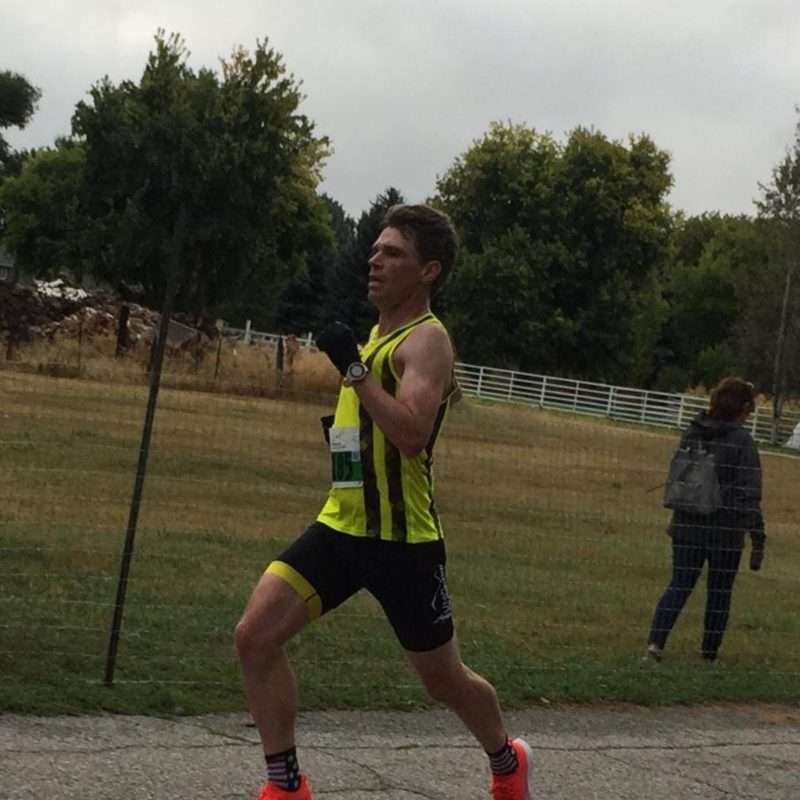 STABLEMATE RILEY COOK IS BACK ON TRACK
Riley Cook (38), Utah running legend and 2:16 marathon man, is back on track after breaking his back in a horrifying trampolining accident. Marathon man Cook bounced back to racing with a win at Saturday's Huntsville half marathon. Cook sailed to victory in 68:13.
Back in June, while trying to perform a death-defying back-drop on his kids' trampoline, he cracked several vertebrae.
"I feared the worst," his distraught wife and elite runner, Amy said, remembering the terrifying incident. "I thought I'd never race again. I imagined a future caring for Riley and not being able to get out on the road."
World-famous super Doc, Doogie Howser MD, treated Cook at the Salt Lake City Spinal Injuries Unit. He told The Stable News: "Cook's injury was typical of what I see with the alpha male. His injuries were so severe, I wasn't able to help."
Distraught Amy resigned herself to an eternity of caring for the once-upon-a-time 3:42 1500m track stud. "Riley piled on the pounds," Amy said, wiping her tearful eyes. "Comfort eating. He just kept eating—Ben & Jerry's Caramel Chew Chew ice cream"
Chubby hubby Cook gave up.
As the pounds piled on, Cook's friend and fellow marathoning legend, Bennyboy Van Beekum didn't quit. He called The Stablemaster and asked for help.
Two days later, The Stablemaster arrived at the Cook household. Amy told The Stable News what happened next: "When Riley saw The Stablemaster, he set down his Ben & Jerry's, rose from the sofa, and started jogging on the spot—truly a miracle."
Within minutes, Cook was back out on the roads training.
The Cooks have commissioned world–renowned topiary artiste, ultra-trail running elite, and fellow Stazza's Stable Stablemate, Danny Ellis, to manicure a hedge on their front lawn, in the image of The Stablemaster.
Tearful Bennyboy Van Beekum said: "I'm overjoyed. I won $1200 and no cents for taking the Huntsville marathon win—I'm donating 30% of my wonga towards this tribute to The Stablemaster. It's great to have my Cookie back on the road.
Cook told The Stable News: "I'm going to run CIM and get after the US Olympic Trials Qualifier. Today's win, here at the Huntsville half, was a step in right direction. I'm relieved that The Stablemaster healed me—just with a look—and that I can run again, but I have a lot of work to do."
The Stable News caught up with The Stablemaster and asked about the plethora of recent miracles, including the one-touch cure of Damian Kenneally's gammy leg, and the heavenly incident with rising distance running star, Oisin Spillane, when The Stablemaster reportedly brought Spillane back from the dead.
Thus, The Stablemaster spoke: "inter vos ambulo sed non sum unus ex vobis."