THE BRENDAN VOYAGE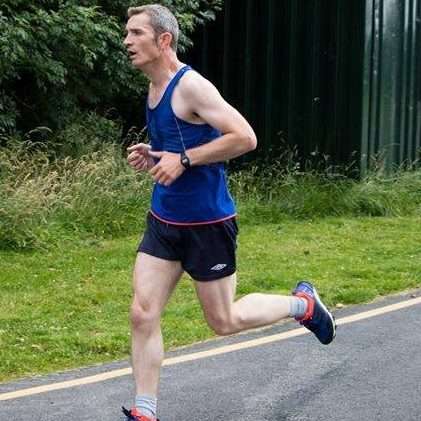 Stablemate Brendan "the Carpenter" Coughlan charged to PB glory in the Kilbeggan 10-Mile Road Race. A scintillating 1:06:20 sliced 1'20'' from his previous best, set way back in 2014. Coughlan, hailing from Watergrasshill in Cork, put the frighteners on the Co Westmeath racers, with an elbow flaring 6'22" first mile uphill!
The Stable News camped out in Kilbeggan to get the lowdown from Coughlan at the finish:
"It was a little breezy, but otherwise a very nice day there. It's great to be back in a real race, and especially sweet to get an official PB—and not having to do another TT. A challenging but fair course."
Back at The Stable News HQ, Coach Stazza was busy showing Ally his collection of Cormac McCarthy novels and insisting, yet again, that he must read The Road.
"You simply have to read it, Ally. It's the best novel in a thousand lifetimes."
"Aye, OK, boss. I'm just finishing off the Percy Jackson series, as that's more my level, but I'll give it a whirl once I'm done with The Last Olympian."
"Good man … what'd you make of Brendan's 10-miler? He's coming on great and slowly but surely edging towards the hour for it, which is great running."
"Aye, man; he's making great progress and kept a steady pace for the full race. It won't be long before he goes sub-60 for 10 miles the way he's going."
Coughlan continues his training for … well, he's "not quite sure, to be honest," but he knows he'll be in great shape when the urge to race takes him again.