THE FORSYTHE SAGA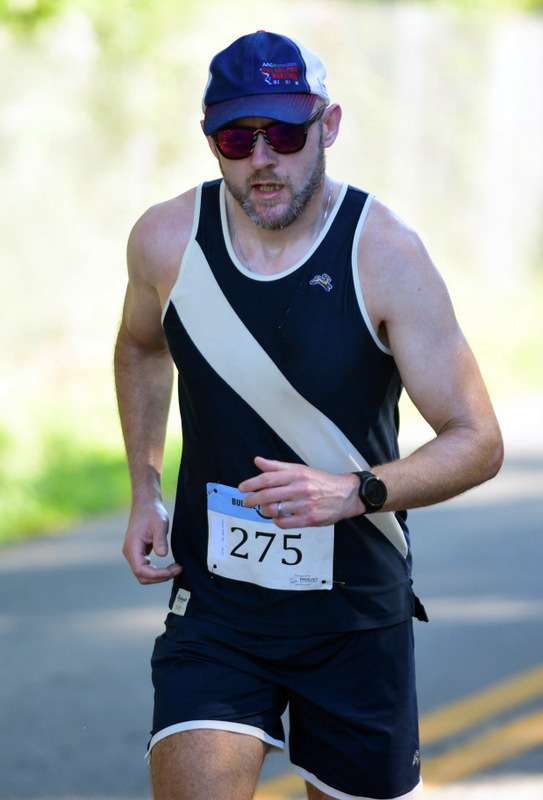 Stablemate and Irishman abroad Westley "Factor 50" Forsythe finished second in his age category (with a symmetrical 40:40) at the Arbutus Firecracker 10K, Maryland (a few miles south-west of his home in Baltimore). 
Forsythe favoured the weather, as it turned out to be the coolest temperatures in the race's thirty-eight-year history—sunny, but only 70°F.
The Stable News sent our roving reporter, Ally Smith, to catch up with Westley and apply some of that factor 50 sun cream to the hard to reach areas.
Ally: How's it going, Westley? Tell me all about it, then.
Westley: I anticipated a lumpy course, but it was a little lumpier than I had hoped. But it is great just to race again; first race since February 2020!
Ally: Great stuff; was it a PB?
Westley: Nope. 🙁
Ally: Ah well, there's always next time. But as you say, it's great to be out racing. Plus, a lumpy course doesn't bode well for a PB, but you still got an old guy podium place—so you should be chuffed with that.
Westley: Cheers, Ally; I'll be the fastest old guy the next time, and a PB is sure to come.
The Stable News called Coach Stazza's special satellite phone, as he is currently in an undisclosed location (putting the finishing touches to some book he's been writing for the past decade) for a few words:
"Good man, Westley. A lumpy 10K is a tough race to run. Well done!"
What's next on the calendar for the man slathered in PIZ BUIN, I hear you ask? "Racing's opening up again, so I need to look at options earnestly! Likely the North Central Railroad (NCR) marathon in November."