THE NOVICE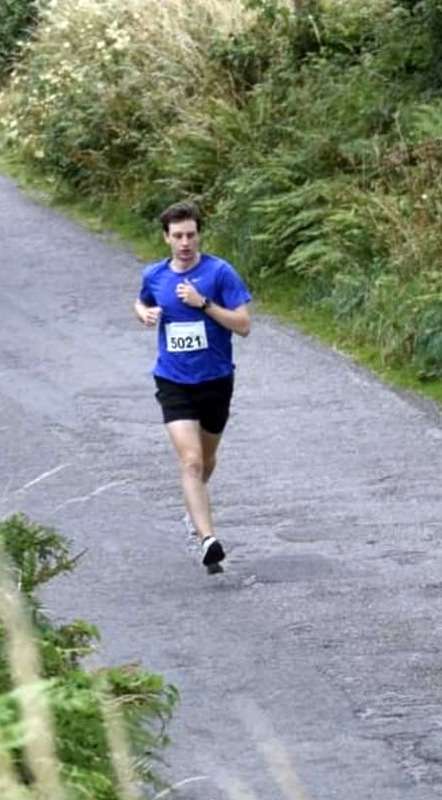 Stablemate Darren "Dazzler" O'Connor popped his latest cherry with a juicy 29:12 at the Kinsale Regatta 5 Mile, placing 17th overall and ninth senior male.
The supremely humid and windy day (with a loopy course) saw O'Connor dive into the zephyr for the first half and sail with it at his back all the way home.
The Stable News' "young" hot-shot reporter, Ally "the Chin" Smith, was on hand to grab the (actually) young Dazzler for a quick chat:
Ally: Great to see you, Darren; how'd it go out there?
Darren: Fantastic event; great to be able to race locally on roads I hammer in training every day.
As secretary of the club, I gave a hand at the registration desk before quickly throwing on the shoes and getting a warm-up in.
Ally: Always nice to offer a helping hand. How was the route?
Darren: The course was an interesting one, with a big decline around the two-mile mark. Not sure if that helped or hindered my effort for the second half of the race!
I definitely prefer racing over 10 miles/half-marathon, but these shorter efforts are a great way to sharpen up and show the progress I've made in speed and power through John's training.
Ally: They are indeed brutal, but necessary. And you held a consistent pace for your first go at a five-miler.
Darren: Thanks, Ally. I could never have imagined running a single 3'36" km about a year ago, let alone maintaining that pace over 8km.
Ally: Well, you've done it—just shows all the hard training you have put in on these roads is paying dividends in your races. Inspiring stuff. What's next?
Darren: Cork City 10-Miler is coming up in mid-August; that will set the baseline for the marathon block for NYC in November.
Ally: Not long, then. Good luck with it, buddy, and I'll see you there.
Darren: Thanks, Ally.
The Stablemaster, busy relaxing in his jacuzzi with a glass of merlot and a fine Cuban cigar, had this to say on O'Connor's trot: "Ahh, that's going down beautifully … Not unlike our little Dazzler's flying foray into that magical distance … Nicely done, son … You judged the pace well and got to work … 29:12 is a grand benchmark to build off."