THE PB OF A SACRED DEER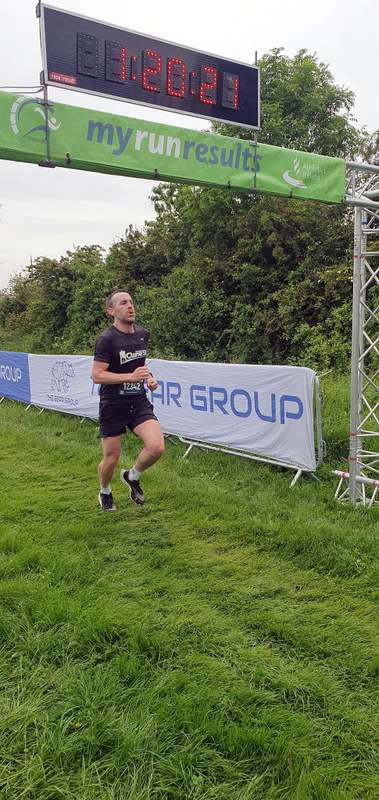 Stablemate Jim "Cinnabon" Stagg demolished his half-Mary PB at the FASTLANE Half-Marathon in Clondalkin, Dublin, to finish second M40 and eighth overall in 80:27—slashing three minutes off his previous best.
The sports-mad software engineer forewent getting up in the middle of the night to watch Formula One while training for life in the fast lane. 
He told The Stable News:
"The race went really well for me, and I managed to pace it properly. Started out at 3'55'' pace, felt comfortable for the first 10km, and was able to work down to 3'45'' pace."
Meanwhile, on the grounds of The Stablemaster's estate, Ally "the Chin" Smith was going all Edward Scissorhands on Stazza's shrubs and humongous hedge maze for the promise of more pocket money:
Stazza: How's it looking, Ally? Did you get my instructions? There's an extra fiver in it for you if you get it right.
Ally: Yes, Boss! I'm presently sculpting the Buxus sempervirens in the image of (arguably) Britain's greatest-ever athlete, Lord Seb Coe, and I've completed a rather lovely tribute to Pheidippides from the Taxus baccata.
Stazza: Fantastic. The fiver's all yours. Oh, before I go; did you see fellow pastry-loving Stablemate Jim Stagg's sensational clipping in Clondalkin?
Ally: I sure did. A staggering PB in a stacked field.
Stazza: You're right; he only joined The Stable in January so there's plenty more to come off that. It won't be long until the young buck takes pole position.