VENDETTA IN VALENCIA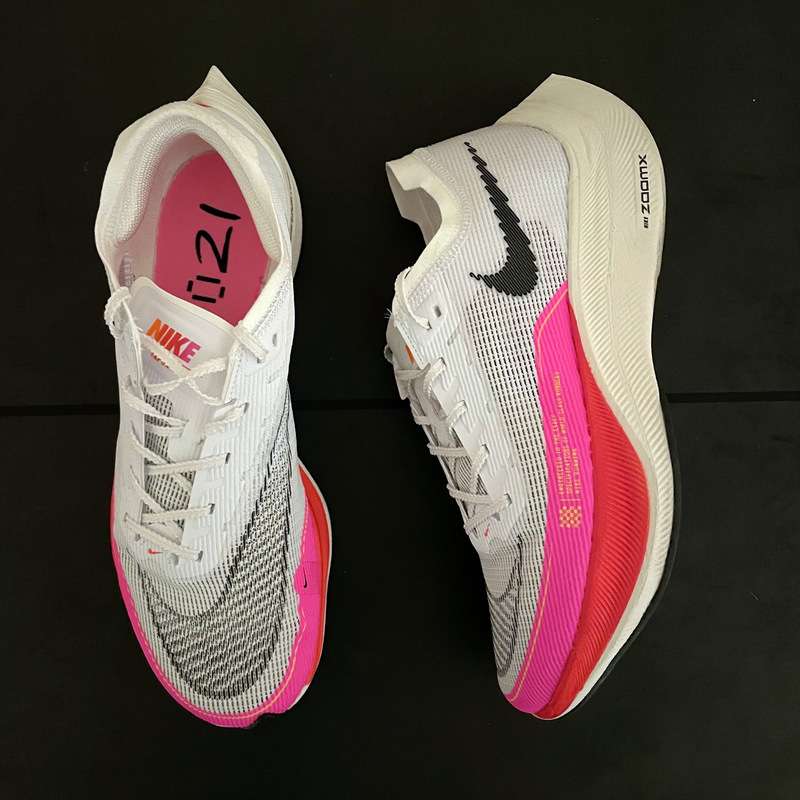 Super top secret Stablemate Richard "the Recluse" James believes with all his heart that he crushed his sub-80 goal at the Valencia Half-Marathon.
The Stable News can reveal the shadow man missed it by a whisper, with an official time of 1:20:16! Pilfering a 1'55" PB in Valencia was no mean feat—the super spy had to beg MI5 to pay for a room in the elite runners' hotel in the hopes that their talent would rub off on him and his Nike ZoomX Vaporfly NEXT% (codename: "Rawdacious").
Suffering from severe flashbacks from his meeting with James in Newcastle, Commando Ally "the Chin" Smith decided to go undercover, sailing into the Spanish city on a "stealth raft" assembled by The Stable's resident seaman, Alf Menzies!
Ally: Ah, there he is! Queuing for a pee? Thought he'd have more nerve than that … He'd better hurry up, as the race is about to start, and there's no way he's making it to the front of his wave!
One hour, 20 minutes and 16 seconds later!
Spectator: Señor? Señor? Un señor pregunta por ti en el bar.
James: ¿Qué? ¿Quién preguntará por mí? Gracias.
As James approaches the bar, the Chin stands in wait, his heart pounding in preparation. He carries a special concoction of tequila, sherry, and a secret ingredient concentrated in a syringe to eventually get the truth from his man.
Ally: Argh!
Quick as a flash, the Chin jabs James' neck as he stumbles through the bar before landing on a couch covered in ponchos.
James: What? What is this? I … I never did you any harm … I feel weird.
Ally: I won't do you any harm, either; this is payback for Newcastle, PAL! Now, I want no crappy, three-word answers this time. Get to it.
James: Ha, OK then. Frustrated, and a lesson learnt—not to rely on technology.
Ally: Give it time to work … Anything else? What technology? The watch? The sub-80 was missed? Why?
James: Yeah, the watch. Pacing was out. Watch was showing mile splits at 6:00/mi avg pace, when actually it was 6:07/mi. I wasn't paying any attention to the actual time, as I knew 6:00/mi avg pace was circa 78:40 HM.
Ally: Here we go! Now we're talking.
James: Bit more info on the pacing cock-up. There was a lack of toilets at the start … I was still in the line five minutes before start time … Apparently, there was an "increase in the ratio of toilets per runner" this year compared to normal … So God knows what normal would have been like!
That meant I was at the back of the start wave … so the extra mileage was weaving in and out at the start to get through slower runners … Only three start waves … so it seems the pacing on my watch was correct … I just ran farther, zigzagging, hence the slower official time … So, in theory, I did actually run a sub-80 half-marathon (78:31).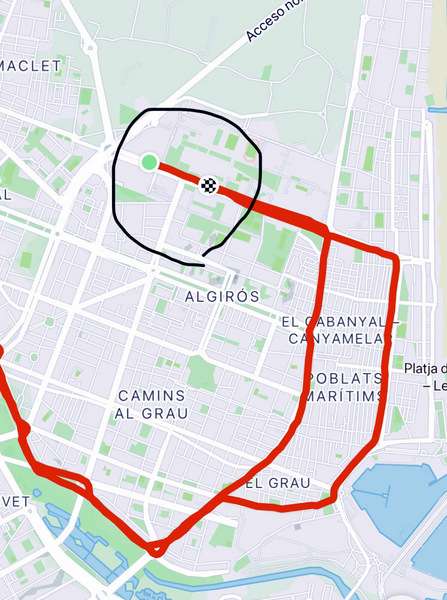 Ally: Ooo! Quite the blabbermouth now, aren't you? Don't be pulling the, I ran a bit farther, so technically it's a sub-80 line with us! Coach Stazza will be having none of it!
James: Not sure if Stazza mentioned I was staying in the same hotel as all the elite runners for the weekend.
Ally: Can't shut you up now! Who'd you see? Any goss'?
James: The hotel was very nice; it was the AC Hotel by Marriott. Ha, um: Letesenbet Gidey; Yalemzerf Yehualaw (obviously during the time the news about Antrim Coast HM course being too short and her world record not being ratified was breaking); Rhonex Kipruto; Abel Kipchumba; Valentijn Trouw (NN Running Team manager); and a guy I think was London Marathon race director, Hugh Brasher (hard to tell with his mask on).
On more than one occasion, I went to breakfast or dinner in the hotel and was told that elite meals were on the first floor—not in the restaurant …
Ally: Ooft! Right, I've heard enough. I'll leave you in peace; enjoy the hangover in the morning. 😉
The Chin radioed in to The Stable News from his raft for some clarification from The Stablemaster: "No, no, no! He's a bloody chancer, that boy! He knows this! He has to take the official time—not what's on his watch! You can't hustle me, my boy! Wait till I see you! Oh, a great run all the same. 😉"
The Recluse will be back chasing his official sub-80 dream at the Lisbon Half-Marathon early next year.