WHAT A BUNDORAN DAZZLER!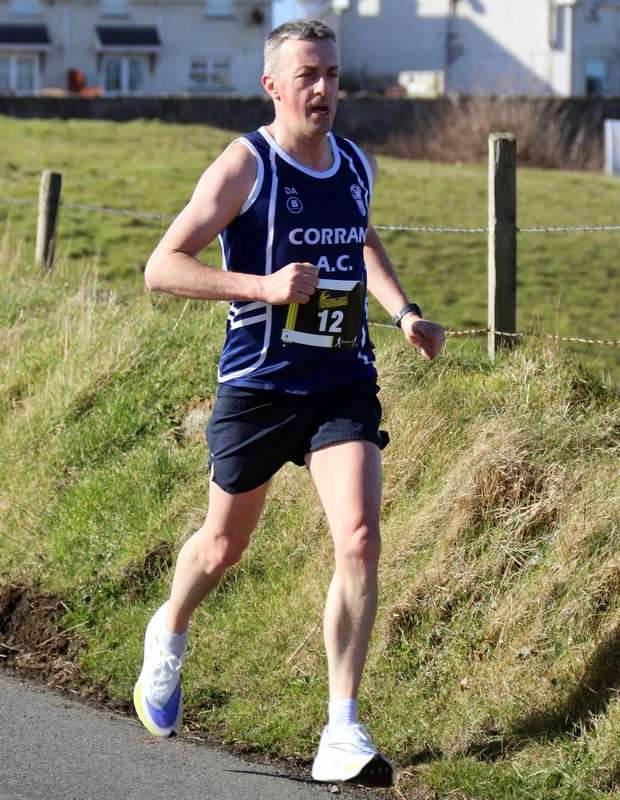 Stablemate "Dazzling" Darren Aldridge sparkled and shined at the Bundoran 10 mile early this month with an epic 1:01:45, taking a glitter-bomb to his five-year-old PB and sending 15" up into the clouds.
Donegal sure turned out for Dazz: the clouds parted, the sun shone, and the wind died—to allow a full-throttle rush to the finish. He came home 27th overall and eighth M40.
The Stable News threw on a welding mask just to get near the brightest boy in the Forgotten County for a few words:
"Started at near-perfect conditions: cool, sunny, and calm in Bundoran, which is a coastal race, so it can be windy.
Did my usual trick of starting too quick, but by mile three, we hit a bit of a climb, which put manners on me.
Course not too bad; there's a bit of a long drag about mile seven for about a mile.
Finished with a 15-second PB. The old one was from 2017 on a flatter course, so I'm very happy."
Assistant coach Ally "the Chin" Smith was busy doing Coach Stazza's garden (he hates all that stuff): weeding, trimming bushes, and sweeping leaves before the latter's return home from Kenya: "I could be doing with Darren's help giving this place a bit of a shine! Well done on breaking a five-year-old PB; great stuff, lad!"
Before he boarded the flight home, The Stablemaster nipped his cigar (he's hard like that) and gave us a few words: "Revising a half-decade-old PB is proof you can get better with age! Congrats on a marvellous run, Dazzler—sub-60 is well within your reach."
Following a solid showing at last weekend's Craughwell 10 Mile, Aldridge will be stepping down in distance for his next race, the Kilmovee 10K, on April 16.